Grand Prix Sales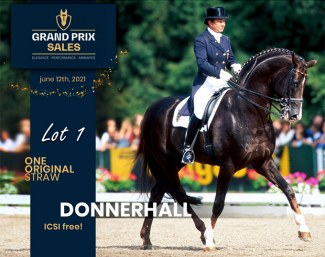 Grand Prix Sales is proud to present her June collection of dressage foals, jumping foals, embryo's and straws. There is a lot to choose as Grand Prix winners and world class dam lines are close by.
Discover the dressage collection of unique foals, embryos and straws here. 
Stallion mothers Dressage
Several foals are closely related to Grand Prix and approved stallions. Riverdale P by Glamourdale is the brother to Fuerst Jazz and Robin Hood DSV by Fürst Toto is the brother to KWPN approved stallion Kaiser Weltino. The embryo by Sir Donnerhall is out of the full sister of Rubin Royal and Romanov and the filly Riverdale VG by Vitalis is a granddaughter of Annabel (De Niro) dam of Bretton Woods and Chagall D&R!
Lovely Faces and Paces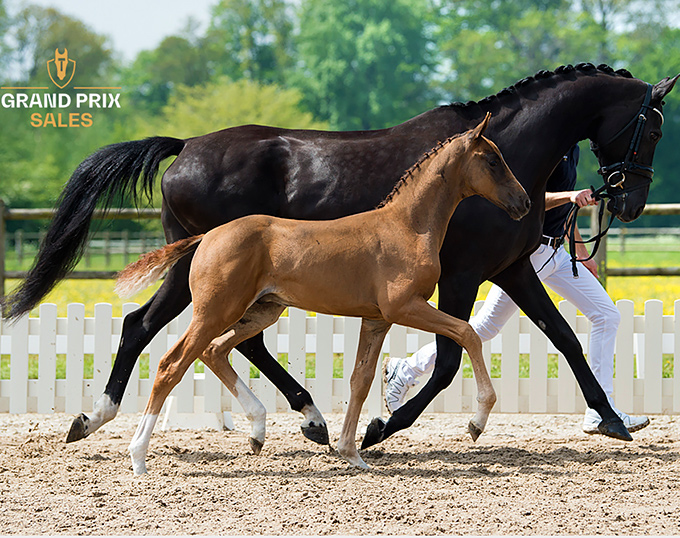 All dressage foals descends from proven dam lines with a lot of performers. Their movements are exceptional think about our colts Rico H by Le Formidable or Flash-Dance by Fashion in Black or Red Knight DSV by Vivino or the filly Cayenne by Viva Gold and the filly Real Diamond VBS by Daily Diamond.
Exclusive straw Donnerhall
From Donnerhall, the stallion of the Century, we have an original straw available, ICSI Free!
Easy bidding
For online bidding you need to register on our website first.: www.grandprixsales.nl . Bidding by telephone is also possible.
Online Auction:
June 11, 2021 jumping foals starts at 10.00 AM, ends at 08.00 PM
June 12, 2021 dressage foals starts at 10.00 AM, ends at 08.00 PM (CEST)
Contact:
Sannah Angenent: +31 6 54 62 66 22
Marjolein Ras: +31 6 10 39 42 37
E-mail: info@grandprixsales.nl