Morocco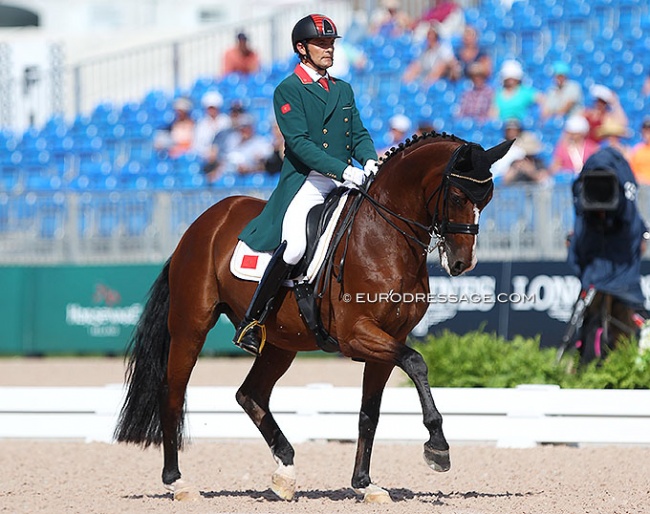 The head-to-head between the two Moroccan candidates for one individual Olympic spot will not take place. Ismail Jilaoui has announced the retired of his horse What a Feeling after failing to meet the Minimum Eligibility Requirement.
This means that Yessin Rahmouni, the second of only two Moroccan dressage riders and the only one to have achieved his MER, can go to Tokyo.
Jilaoui Captured Slot for Morocco
In 2019 it was the Portugal based Ismail Jiloaui and the Hanoverian gelding What a Feeling (by Worldy x A Jungle Prince) that captured an individual starting place at the Tokyo Olympics for Group 3 (Africa and Middle East).
The pair competed at the 2018 World Equestrian Games and in 2019 campaigned extensively at CDI's in Sevilla, Cascais, Abrantes, Alter do Chao, Lipica, Ornago, Fot and Nice
In 2020 he did two more internationals in between corona lockdowns, one in June in Mariakalnok (GP score 63.217%) and one in October in Ornago (GP score 65.065), not meeting the MER confirmation result needed to be eligible for a Tokyo starting place. 
Head-to-Head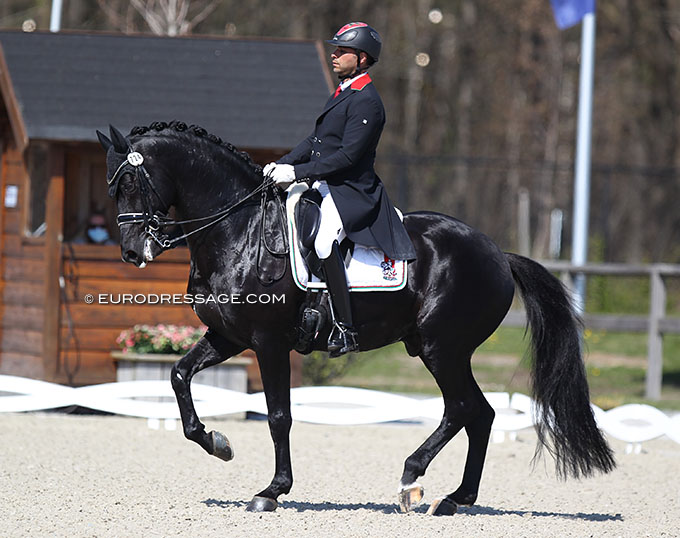 In order to decide who will get the Moroccan starting place, the national federation decided that both riders would need to compete at three shows head to head  in 2021.  This never happened.
Jilaoui never competed his now 17-year old What a Feeling in 2021, so did not meet the MER requirements. 
Morocco's 2012 London Olympic individual rider Yessin Rahmouni re-entered the international show scene in October 2019 aboard Willeke Bos' 11-year old KWPN bred and Westfalian licensed stallion All at Once (by Ampere x Gribaldi). The pair got its first MER score at the 2019 CDI Randbøl (67.304%) and his second at the 2020 CDI Le Mans (66.131%). He further confirmed his MER scores in the 2020 - 2021 show period at the CDI's in Lier, Hagen and Exloo.
Last weekend, the Dutch based Morrocan Rahmouni and All at Once finished 6th overall at the 2021 Dutch Grand Prix Championships in Ermelo in a very strong field of competition.
A Royal Connection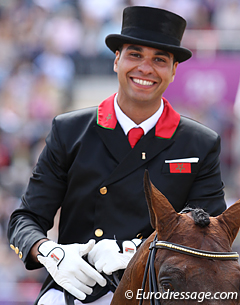 Born and raised in Haarlem, The Netherlands, Rahmouni was given permission by his parents, who worked in a sewing workshop, to ride horses as long as he would also go to Islamic class.
He earned some pocket money to pay for lessons by mucking stalls. He was initially taught by Tommie Visser before getting coached by Anky van Grunsven. 
Yessin originally rode for The Netherlands, but switched to Morocco after meeting King Mohammed VI while jet-skiing on holiday in Tetouan. The king called his aunt, Princess Lalla Amina, who chaired the Moroccan Equestrian Federation. She bought Patrik Kittel's Floresco for Rahmouni to ride at the London Games, where he finished 49th. 
The 36-year old Rahmouni was the first dressage rider from any African nation to compete at the Olympic Games when he represented Morocco at the 2012 Olympics in London. 
What a Feeling Retired from Sport
Jilaoui announced What a Feeling's retirement from sport yesterday on Facebook.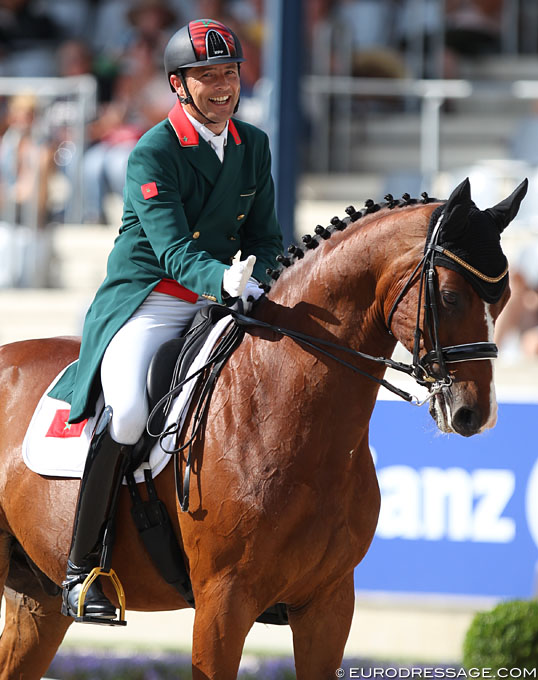 "It is with sadness and frustration that our route to the Olympics in Tokyo is interrupted," said Ismail. "A few days before heading to the CDI Ornago, What a Feeling injured himself, nothing badly, but enough to not continue our adventure. We had planned the end of his international career after the Games, if they had taken place in 2020. At the age of 17, despite being in good form, What a Feeling will enjoy his well earned retirement."
Jilaoui marks the victory in Seville, riding the 4* freestyle at Aachen, and competing at the World Equestrian Games as their career highlights. 
"I'm proud that we succeeded in qualifying and qualifying our country for the Tokyo Games, but the hygiene context and the hazards of life have decided otherwise about the sportive end of our long friendship," Ismail continued. "When he arrived at my place as a 3.5 year old I never imagined that our history would be so beautiful. A chapter closes and a new one starts."
Photos © Astrid Appels
Related Links
The End of the Long Chase for Tokyo Places: Team and Individual Spots Known
Yessin Rahmouni Qualifies as Moroccan for 2012 Olympic Games
Yessin Rahmouni Achieves MES for 2012 Olympic Games
Fouad Zafat Making Miles for Morocco in the International Grand Prix Arena