Grand Prix Sales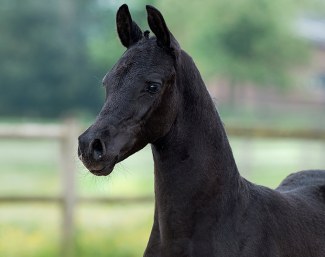 Glock's Toto Jr offspring are rare and highly coveted! Grand Prix Sales selected an impressive colt by Glock's Toto Jr out of a multiple Junior Test winning mother by Jazz.
Out of the dam of approved KWPN Stallion Kaiser Weltino, we selected a superb colt of Fürst Toto x Vivaldi.
Brother to Fürst Jazz
An absolute stallion and top sport prospect is Riverdale P! He is the brother to the great Fürst Jazz. His sire Glamourdale is another impressive stallion in his pedigree.
Exclusive straw Donnerhall
From Donnerhall, the stallion of the Century, we have an original straw available, ICSI Free!
Vivaldi power with Valverde, Vivino, Vitalis & Viva Gold 
Red Knight DSV is out of the dam line of the approved stallions Kaiser Weltino and Jack Sparrow.
The Valverde colt, Rammstein LH, is out of a Performance test winning dam with a 9! for trot.
The filly Riverdale VG, is a granddaughter of the famous multiple stallion mother Annabel (De Niro) and Cayenne (by Viva Gold) is out the dam line of Grand Prix stallion Donnerball.
Check them out on www.grandprixsales.nl !
Make your bid on 12 June
For online bidding you need to register on our website first: https://auction.grandprixsales.nl/register  Bidding by Telephone is also possible.
Auction starts at 10.00 AM, ends at 08.00 PM (CEST).
Auction office Grand Prix Sales:
Sannah Angenent: +31 6 54 62 66 22
Marjolein Ras: +31 6 10 39 42 37
E-mail: info@grandprixsales.nl