Belgium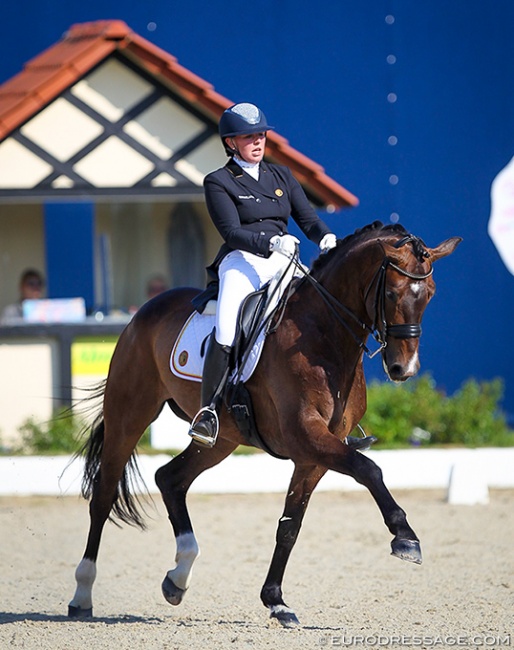 The Belgian equestrian federation has announced the teams that will represent Belgium at the 2021 European Championships for Children, Juniors and Young Riders in Oliva Nova, Spain, on 5 - 11 July 2021. 
Team captain Alain Rauw made his final selection after the 2021 CDIO-PJYR Hagen "Future Champions" competition at Hof Kasselmann, where several riders were battling it out for the fourth team spot. 
"These three gifted teams make me incredibly proud," said Rauw. Because of corona, "the preparations have not been the easiest for the second year running. A lot of riders and horses lacked competition routine, but they all worked very hard and were flexible with the cancelled and postponed shows. That's a great gift. I'm also proud of our reserve riders and those that entered the selection process. They made sure that everyone was riding on the edge of the knife until the final centerline. I travel to the Europeans with confidence, but at the same time I'm aware of the growth and learning potential and that we need to have fait in that process."
The Belgian teams include:
Children
Isabeau Vercammen - Cinderella Kwikaard
Amber Hennes - Allegro van het Tichelhof
Elise Verwimp - Boemerang
Xyliana De Roover - G Star
Junior Riders
Louise Brauwers - Esprit
Clara Collard - Escape
Michiel Nevelsteen - Lars van het Kristoffelhof
Jette De Jong  - Heavenly Charming (reserve horse Indini)
The first junior reserve is Julie Opsomer (Parodie), the second reserve is Lilly Jorissen (Secret Agent Amour)
Young Riders
Karoline Sofie Vestergaard - Junior Hit
Beaudine Pieters - Donovan Magnum
Amber Van Den Steen - Fame
Charlotte Richmond - Goliath van de Kempenhoeve
The first reserve is Maite Colling (Rapallo CL)
Photo © Astrid Appels
Related Links
Scores: 2021 CDIO-PJYR Hagen
Eurodressage Coverage of the 2021 European Children, Junior, Young Riders Championships