Black Horses Auction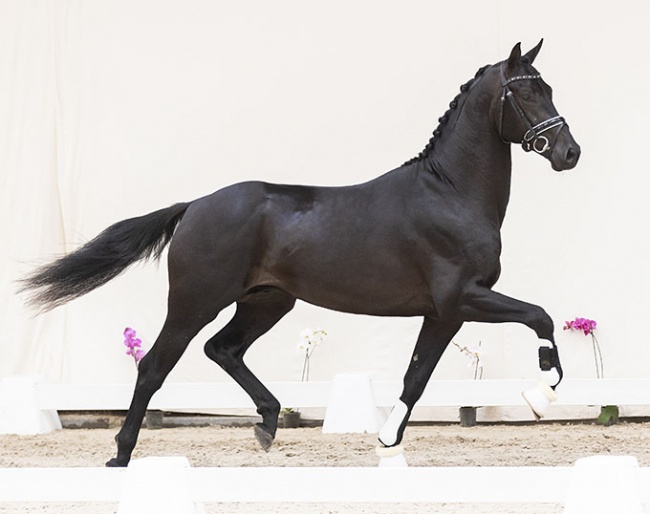 On Friday 23 July, the 2021 edition of the Black Horses Auction will conclude.  This year the collection consists of thirteen 3-year-olds, one 5-year-old and four broodmares. In short, a collection full of talent and these are some highlights!
Black Horses is a leading dressage breeding farm in The Netherlands whose programme is built and based on several foundation KWPN mare lines sourced at legendary breeder Huub van Helvoirt. 
Striking Everdale stallion out of the Landsvrouwe line
The 3-year-old stallion Noir BH is a real eye-catcher; this son of Grand Prix stallion Everdale is bred out of the Vivaldi daughter Edelvrouwe. Noir BH is bred out of the famous Landsvrouwe-line and closely related to for instance Glock's Undercover. Watch the video of Noir BH below!
Impressive 3-year-old stallions
Another impressive stallion is Nocko BH (Indian Rock x Briar) bred out of the excellent broodmare Catalpa BH. Nocko BH is therefore bred out of the famous Charites line.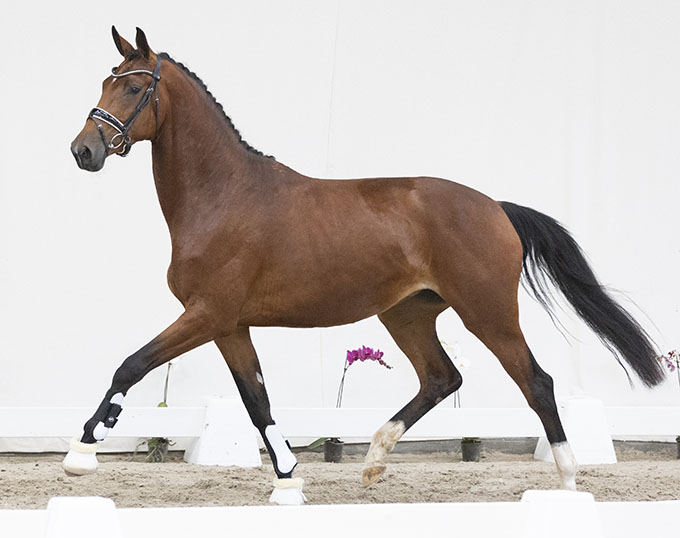 Nesto BH is also a very promising horse; this son of Damon Hill is directly bred out of the successful mare Dendy.
Unique 3-year-old dressage mares
For those who are looking for a talented mare, the Gribaldi daughter Nouvelle BH is something very special. She is one of the very last daughters of the legendary Gribaldi and is bred out of the highly successful Serendy. This Jazz mare produced, among others, the Grand Prix stallion Zuidenwind, as well as the Grand Prix horses Bon Passa and Fetiny, and the Small and Medium Tour horses Wish and Amoor.
A very appealing mare is also Nila BH - this daughter of Flynn is a granddaughter of the famous O.Bertje. Dam Hubertje BH herself performed successfully in sport and is the sister of Grand Prix horses Tango and Bonzanjo as well as the Small Tour horses Zhara-Obertje and Ferrari.
Brendy: the full sister of Charmeur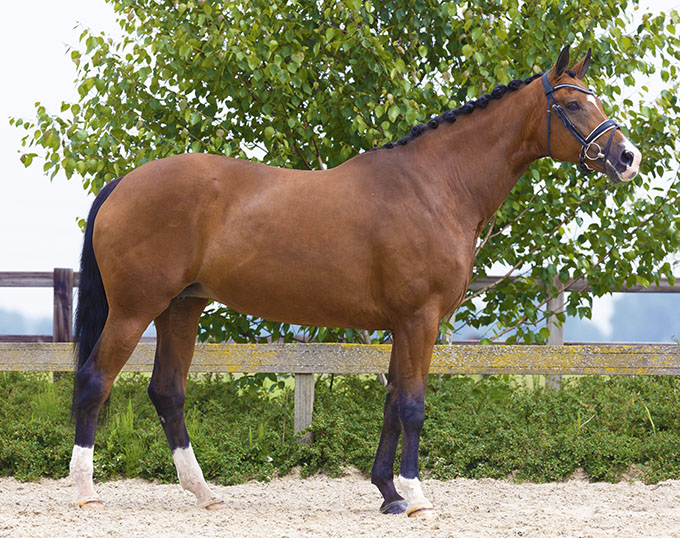 Black Horses Auction also offers a number of interesting broodmares. The absolute highlight is Brendy - none other than the full sister of Grand Prix stallion Charmeur. This 15-year-old mare scored 84.5 points in the EPTM test, including a 9.0 for trot.
Available for trials & viewings
The auction horses of Black Horses Auction are available for trials and for viewings at Stud Black Horses in Sliedrecht, The Netherlands. Please contact Carlo van Kaathoven ( +31653246473 ) to make an appointment.
View the entire dressage collection here!
https://www.blackhorses-auction.nl/en/collection/#!/auctionDetails/3098
Related Link
2021 Black Horses Auction: 49 dressage and show Jumping Horses to be Auctioned