Mount St. John Online Auction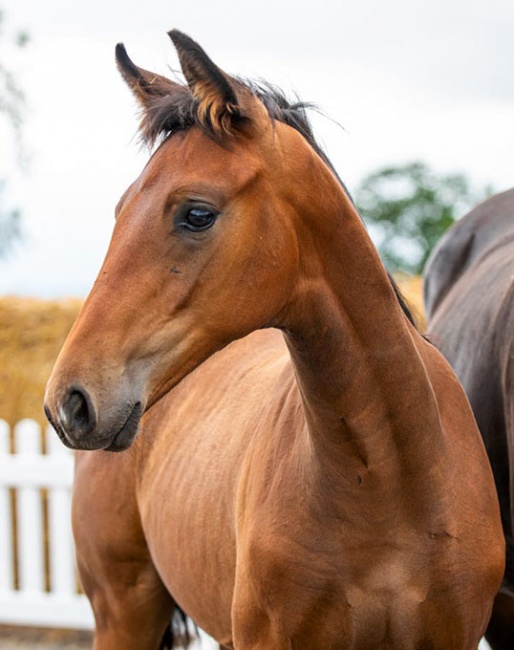 MSJ Dynamic Totilas became the price highlight in the first edition of the Mount St. John Online Foal Auction of which the bidding concluded on 26 September 2021. 
A collection of 19 foals was carefully selected for this auction and the majority of them sold to British customers. 
The price highligth, MSJ Dynamic Totilas (by Dynamic Dream x Gribaldi), who is out of Uusminka, the full sister of Totilas, will stay in the U.K. and got the highest bidding price of 25,500 euro. 
The second most expensive foal was colt MSJ Snickers (by Secret x Don Schufro), who will remain in the United Kingdom for 24,500 euro. 
MSJ Jeroboam (by Jameson x Quintender) sold for 19,500 to a British client.
The best selling foal that will move abroad is MSJ Found Totilas (by Foundation out of Uusminka). He moves to the U.S.A. for 19,000 euro. The same price was paid by a Brit for  MSJ Secret Dream Boy (by Secret x Geniaal).
MSJ D'Valencia (by D'Avie x Vivaldi) sold for 17,500, while Verde Kjento (by Valverde x Davino VOD) went for 16,500 euro. 
Finnish clients bought MSJ Dizcovery Weltino (by Dante Weltino x Desperado) for 13,000 euro, while Americans bought MSJ Found Vivaldi (by Foundation x Krack C) for 12,500 euro and MSJ Soho (by Springbank II x For Romance) for 8,500 euro.
Related Links
Exciting Prospects – Bidding now running for the Mount St John Online Foal Auction
Explore the Collection - Bidding Starts Tomorrow in 2021 Mount St John Foal Auction
2021 Mount St. John Online Auction with Foals from World class Dam Lines