2021 PSI Auction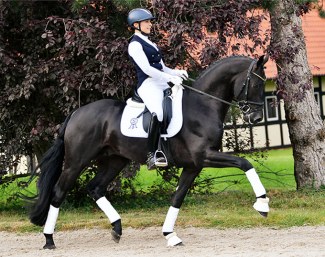 2021 PSI Auction horse Fausto combines the best of two worlds: Furstenball and Totilas, looks and rideability crossed with performance and Grand Prix potential. 
The 2021 PSI Auction is rapidly approaching on 11 December 2021 and now is the time to come and try out your horses of choice at Hof Kasselmann in Hagen. The PSI Auction team stands ready for you: either face-to-face, by phone, Facetime or any  other digital means of communication. 
Renowned for being the best auction to source the highest quality of dressage and show jumping young horses for more than three decades in the world, PSI combines unparalleled quality and service. 
Fausto
Fausto is a handsome 3-year old Oldenburg stallion by top producer Furstenball out of Tossasica (by Totilas x Sandro Hit).
Pitch black and modelled like an art statue, Fausto paints a magnificent picture that couldn't be better for a 3-year-old stallion. He embodies the excellent symbiosis of his sire Fürstenball and dam sire Totilas. This gene pool has provided Fausto with exceptional rideability.
Only recently saddle broken and trained according to his young age, Fausto displays perfect rhythm, a lovely contact and excellent self-carriage under the ride.  He has three outstanding basic gaits.  He already became the 2021 Oldenburg Reserve Young Horse Champion in Rastede in the 3-year old division
It doesn't take much expertise to see that Fausto can herald a new generation, both on a breeding and sporting level.
Schedule a Viewing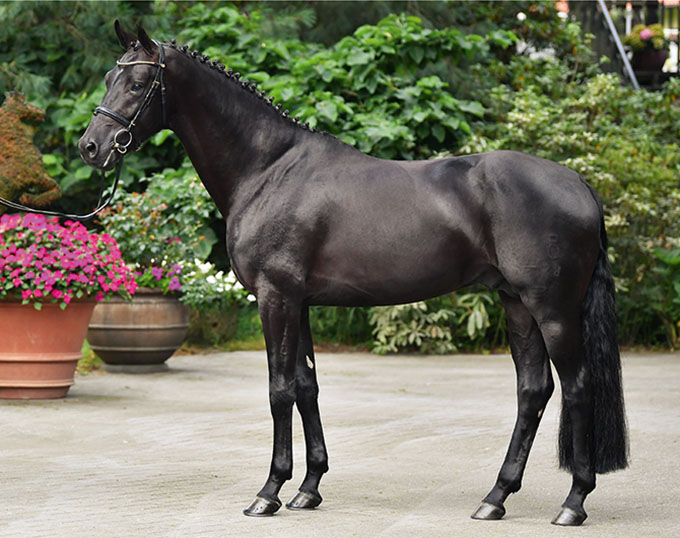 Want to find out more about Fausto? See him presented to your personally for try out? His vet report?  Get in touch with the PSI team, either face-to-face, by phone, Facetime or any other digital means of communication. 
The 2021 PSI auction will take place in a new format:  The event on 11 December 2021 will start with a reception at 5 pm at the P.S.I. Auction Centre in Ankum, the auction will begin in the course of a culinary and equestrian gala evening from 7.30 pm.
The first live presentation of the dressage horses will take place in Ankum from 6.00pm on 4 December 2021. Of course all horses can be viewed and test ridden before that at their home, Hof Kasselmann in Hagen. 
Francois Kasselmann (this week Francois is in Delmar, Ca and Wellington, Florida. Feel free to get in touch)
Tel.: + 49 (0) 171 – 496 986 5
Email: f.kasselmann@psi-sporthorses.de
Ullrich Kasselmann
Tel.: +49 (0) 171 – 412 375 5
Email: Info@psi-sporthorses.de
Michael Holtgers
Tel.: + 49 (0) 171 – 621 027 5
Email: info@psi-sporthorses.de
Hartmut Lammers
Tel.: + 49 (0) 175 – 650 558 0
Email: info@psi-sporthorses.de
Ullrich Henschke
Tel.: + 49 (0) 171 – 704 047 7
Email: info@psi-sporthorses.de
Insa Hansen
+49 (0) 172 4556216  
Frederic Wandres
+49 (0) 171 338 76 87