Saddlery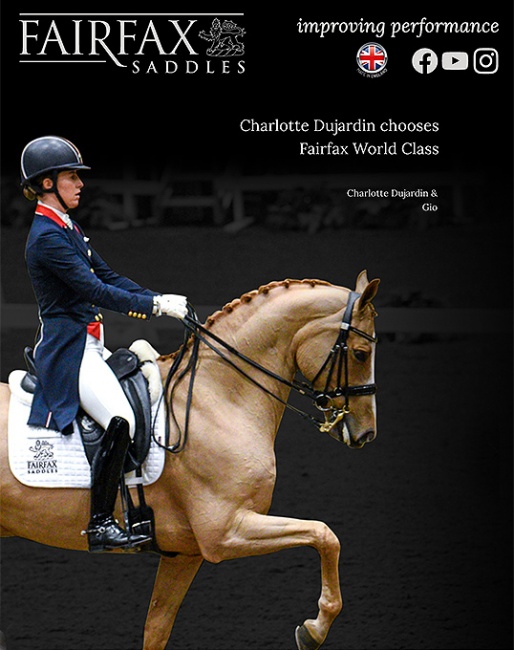 The new Fairfax World Class Monoflap Dressage saddle, as used by Charlotte Dujardin on Gio at the Olympics and European Championships, allows the rider to feel more balanced and 'at one' with their horse, while the horse is able to use himself better and therefore improve his performance.
"It's so important that we keep up to speed with scientific research and products that will allow our horses to train and perform at their best. Fairfax is unparalleled in this space and I am delighted with how the horses have been going in their products," says Charlotte who now uses this saddle on all her horses.
Sit Into Each Stride
Scientific testing has shown that the Fairfax World Class enables the rider to 'sit in to' each stride for longer and so feel more 'at one' with their horse.
The design and construction of the saddle's knee block, combined with the configuration of the seat, means that the rider's pelvis can remain in a neutral position for longer, with a more evenly distributed seat pressure. Horse and rider synchronicity is maximised when the rider's seat spends longer in the 'correct' position before their centre of mass is repositioned by the movement of the horse's back.
Pliance pressure mapping and 3D motion tracking of both horse and rider showed that when the rider sits symmetrically and balanced, the horse's freedom of movement increases, with improved carpal, elbow and hock flexion.
Customisable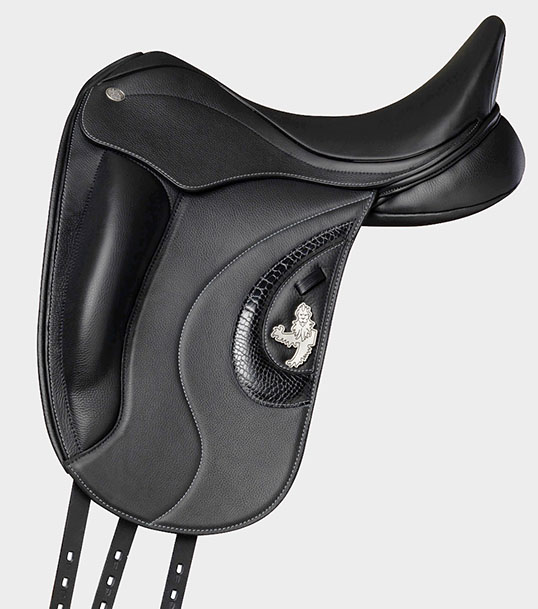 The Fairfax World Class is customisable with 10 personal physique options to suit the individual rider's anatomy.
161/2" standard, long
17" petite, standard, long
171/2" petite, standard, long
18" standard, petite
A croc print trim option is also available
€4,250
www.fairfaxsaddles.com to find a local Fairfax saddle fitter or contact info@fairfaxsaddles.com
Related Link
Fairfax Saddles with Modified Knee Block Design for More Consistent Seat and Synchronicity with Horse's Movements