Hungary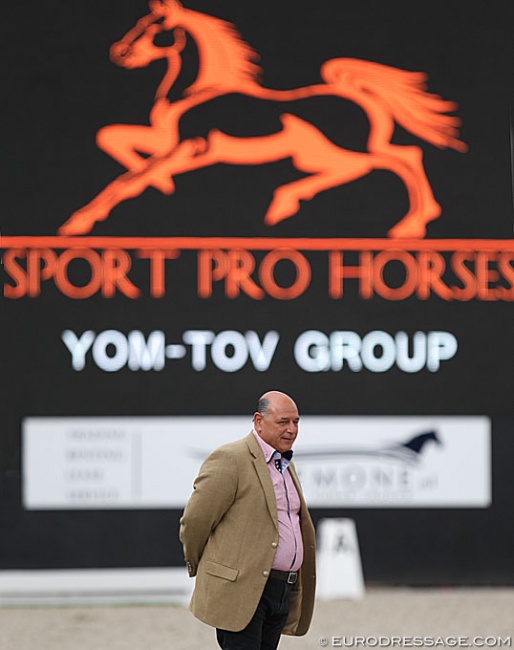 Sport Pro Horses and the Yom-Tov Group have signed as title sponsors of the  "4-year old Challenge" to be held at the FEI World Breeding Championships for Young Dressage Horses (WCYH) in Ermelo, The Netherlands, for the next three years. 
From Pilot Project to Three Year Agreement 2022 - 2024
The challenge is the brain child of Hungarian entrepreneur Arie Yom-Tov, the driving force behind the CDI-W Pilisjaszfalu, 2020 European Youth Championships as well as the 2022 European Children/Under 25 Championships. His dressage stable Sport Pro Horses, based in Uden (NED), will be sponsoring the class.
The Yom Tov Group launched the 4-year old Challenge in 2019 at the World Championships in Ermelo as a pilot project, which turned out a great success, well received by riders, horse owners, and judges.
With the highly celebrated and prestigious World Young Horse Championships returning to Ermelo in 2022, Yom Tov and Ermelo show director Joris Kemperman signed a three-year agreement for this 4-YO Challenge, starting this year.
"I'm proud and excited to be able to bring the 4-year old Challenge back to Ermelo," Yom Tov told Eurodressage. "We will implement the division in the same successful structure as we did 2.5 years ago."
Qualifiier, Consolation Class, and Finals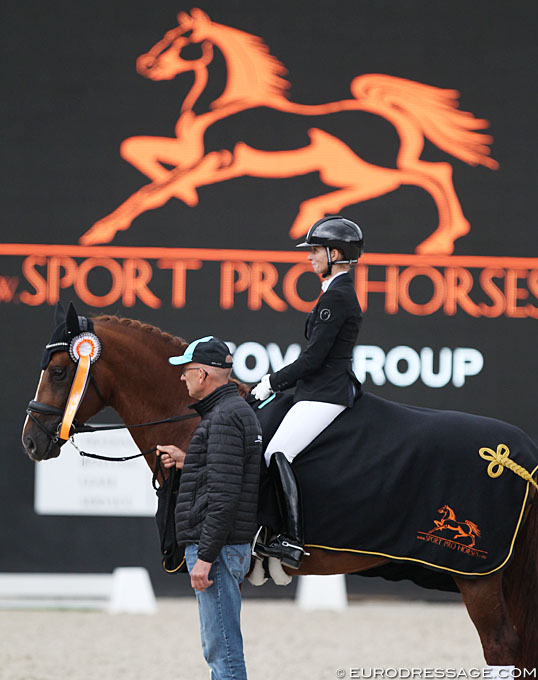 The 4-year old challenge is based on the FEI 4-year old test and consists of a qualification round with the top 10 moving on to a finals, and the rest going into a consolation round to give the youngsters more ring experience and exposure. 
The 4-year old FEI test includes easy lines of circles and diagonals as well as some transitions up and down the three basic gaits.
The Challenge will be open to around 35 to 40 horses and all genders: mares, geldings and stallions. 
"I truly believed that the challenge competition can be held in a horse friendly way and at the same time offer an interesting platform for young quality horses," Arie added. "The challenge will be set in the same arenas as the 5, 6 and 7-year olds competed in the the FEI World Championships."
More details about how to enter for the challenge will be released this spring.
Sport Horse Horses, powered by the Yom Tov Group, is a dressage and sales stable in Uden, The Netherlands, where high quality dressage horses are professionally trained from novice to Grand Prix level. International dressage riders such as Jazmin Yom Tov, Thamar Zweistra, Marten Luiten, Jeanine Nieuwenhuis and Dana van Lierop have signed to train and compete for Sport Pro Horses. 
Photos © Astrid Appels
Related Links
So Unique wins Pilot Project for 4-year olds at 2019 World Young Horse Championships
2019 World YH Championships in Ermelo to Include 4-Year Old Challenge in Programme