The Netherlands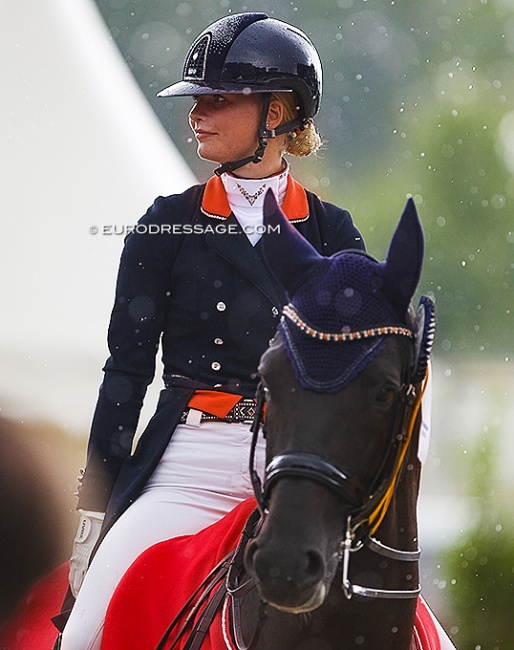 Four dressage riders have been resubmitted to the 2022 KNHS Talent Team which has been announced at the 2022 CDI-W 's Hertogenbosch on 12 March 2022.
Last year five riders were nominated on the Talent Team: Febe van Zwambagt, Marten Luiten, Kimberly Pap, Thalia Rockx, and Daphne van Peperstraten.
For 2022 the group has been reduced to four riders with Dutch aspiring U25 rider Daphne van Peperstraten being dropped from the team. Van Zwambagt, Luiten, Pap and Rockx remain on the team.
Daphne has been preparing her top horse Cupido (by Johnson x Duko) for the Under 25 tour and did not compete him internationally in 2021. She showed her second horse Hotmail V (by Apache x Silvano N) in the Young Riders division at the two CDI's in Exloo last year.
Riders on the KNHS Talent Team can be maximum 25 years of age and have been selected by the Dutch team trainers. Their submission to the Talent Team is a recognition of their achievements and potential for the future. Members on the talent team get financial support for extra training and coaching for their top sport career.
Photo © Astrid Appels
Related Links
Febe van Zwambagt New Addition to 2021 KNHS Talent Team
Van Peperstraten, Pap, Luiten, New Additions to 2020 KNHS Talent Team
Rockx and De Koeyer, New Additions to the 2019 KNHS Talent Team
No Newcomers on 2018 KNHS Talent Team
2017 KNHS Talent Team Expanded to Five Dressage Riders
Four Dressage Riders Selected on 2016 Rabo Talent Team 
Rabobank Ends Sponsorship of Dutch Equestrian Federation
Rabo Talent Team 2015 Presented at 2015 CDI-W 's Hertogenbosch
Four Dressage Riders on 2014 Rabobank Talent Team
Rabo Talent Team 2012 Presented at 2012 World Cup Finals
Lotje Schoots, Rabobank Talent of the Year 2009
2007 Dutch Rabo Talent Team Presented at Indoor Brabant
Laurens van Lieren, Rabo Talent of the Year 2005
Angela van den Berg, 2004 Rabobank Talent of the Year
Rabobank Talent Team Announced at 2003 Indoor Brabant