Poland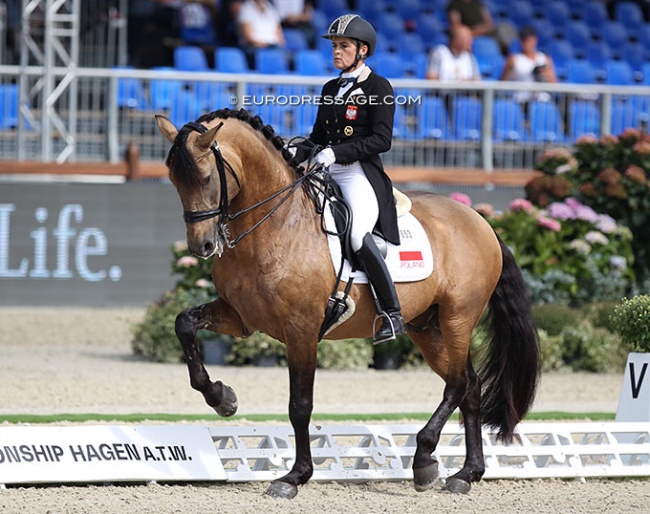 Polish Grand Prix rider Katarzyna Milczarek has withdrawn from competing at the 2022 World Cup Final in Leipzig (GER), which is set to take place 7 - 9 April 2022. 
Milczarek's 11-year old Lusitano stallion Guapo (by Almansor x Nordeste) is not fit to compete. 
Qualifying for the 2022 World Cup Final was a procedure of long breath for the Polish rider as the Central European League season starting early in spring of 2021 and carrying on through March 2022! The pair won the Samorin (SVK) qualifier in June 2021 and placed second in the last qualifier in Motesice (SVK) in March 2022.
"This was a troubled World Cup season, unusually long for the Central European League, which we finished with the Final qualification," Milczarek said.
In the end, Milczarek will not be riding down the centerline in Leipzig, where the horse inspection takes place today (6 April) at 14h00.
"During the last weeks' training sessions Guapo stayed in good form, polishing a new Freestyle test," she explained. "After all this it's really bitter to declare today the horse unfit to compete in Leipzig due to a minor but acute and irritating dental issue."
Milczarek's last minute withdrawal means that the spot will not be filled by a substitute. This would normally have been Hungarian  Csaba Szokola.
Photo © Astrid Appels
Related Links
Eurodressage Coverage of the 2022 World Cup Finals
Photo Report: Katarzyna Milczarek Wins World Cup Qualifier at 2021 CDI-W Samorin