Ecuador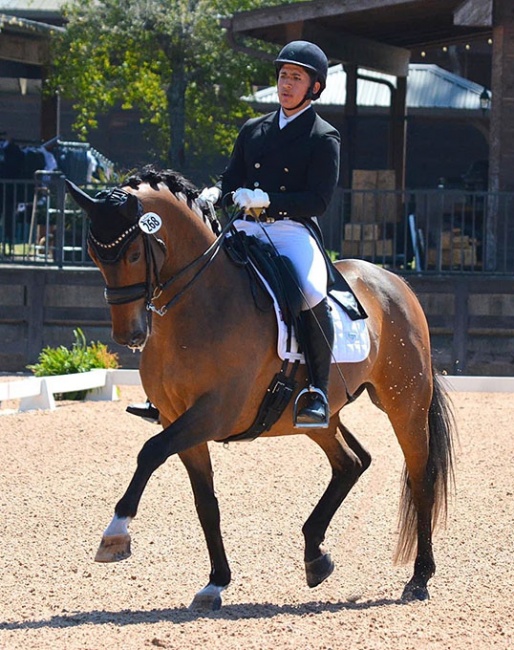 The Ecuadorian equestrian federation has made its selection of four riders that will make up Team Ecuador for the 2022 Bolivarian Games which take place 27 June - 1 July 2022. 
This year's Bolivarian Games will be held in Valledupar, Colombia, and the equestrian leg takes place at the military base in Bogota, where also the 2017 Bolivarian Games were staged. 
The Bolivarian Games are a regional multi-sport event held in honour of Simón Bolívar – known as "El Libertador" - the leader of several independence movements throughout South America, collectively known as Bolívar's War. To this day he is credited with leading the fight for independence in what are now the countries of Venezuela, Colombia, Ecuador, Peru, Panama and Bolivia. The event is open to these 6 countries liberated by Bolívar or those born from these.
For the 2022 Bolivarian Games Ecuador is fielding three of the same team members that won team and individual gold in 2017. 
Ecuador will be represented by:
Carolina Espinoza and Findus K, a 13-year old Hanoverian by Fidertanz x Pik Bube II
Maria Jose Granja and Emiliano Ap, a 20-year old Brazilian bred gelding of unknown pedigree
Julio Mendoza and Jewel's Goldstrike, an 11-year old KWPN gelding by Bretton Woods x Scandic
Mateo Mendoza and Friedemeyer, a 15-year old Westfalian by Friedensritter x Weltmeyer
The reserve rider is Andres Valladares on Dark Dancer.  The team coach is Patrick Burssens. 
Related Links
Ecuador and Julio Mendoza Win Gold at the 2017 Bolivarian Games
Colombia Sweeps the Board at the 2013 Bolivarian Games