Denmark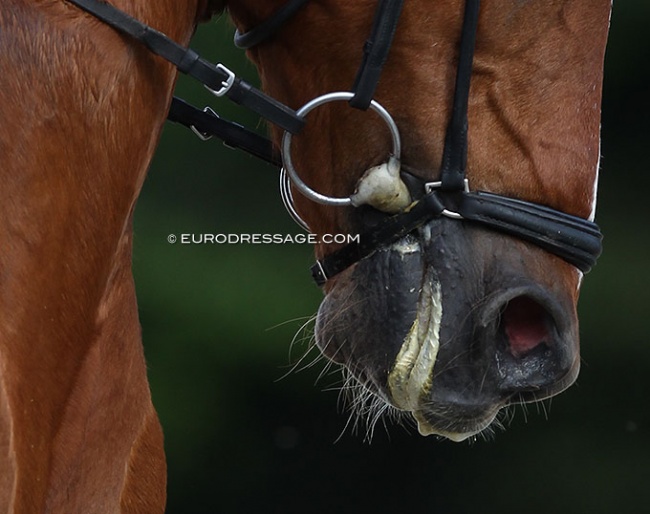 At the end of March, the Danish Equestrian Federation (DRF) announced that for two weekends in a row it has carried out tack inspections at national shows as part of its animal welfare policy. 
The second inspection took place at the Sundeved Riding club on 24 - 27 March 2022, where all the participants of the Ecco cup qualifier in FEI pony level division were inspected. 
 DRF's veterinary consultant Mette Uldahl was responsible for the inspection, and primarily inspected the ponies' girth area, the spur area, and mouth.
Six Sent Home for Lesions in the Mouth
"Unfortunately, six crews were denied start due to wounds in the oral cavity and seven crews received a remark," the Danish NF communicated. 
The seven ponies of which the received a remark, showed signs of redness in the oral cavity and had marks on the spur area, but were allowed to start.
"Think Preventively"
DRF's Club and Sports Manager Anne Silfwander says:
"It is by no means optimal that we see more ponies that are not 'fit to compete' due to wounds in the oral cavity, and that there are also more who receive remarks. Although the picture basically looks nicer in pony dressage than in previous years, we are not finished yet, and that is why it is so important that both parents, riders and trainers think preventively and make sure to check the ponies regularly. It is a 'good habit' we must have established, and it takes time."
Support for Tack Check
The DRF continued its statement, saying that, "despite the fact that several combinations were either denied to compete or received a remark, there was predominant support for the control from both riders, parents and coaches, and that is a good sign," according to Anne Silfwander.
"We know that equipment control can make people nervous regardless of the outcome, so we are really happy to see that the general reception is good and that people are basically understanding and cooperative," Silfwander concluded.
This is not the first time that the DRF carried out random tack inspections at national shows in Denmark. In 2020 they had an inspection at the Danish Pony Championships and sent home one of the country's leading pairs. 
Source: DRF
Related Links
New Rule for Noseband Tightness for Competition Horses in Denmark
Danish Federation Releases Noseband Instruction Video
Thilde Rude Hare Wins 2020 Danish Pony Riders Championships