Denmark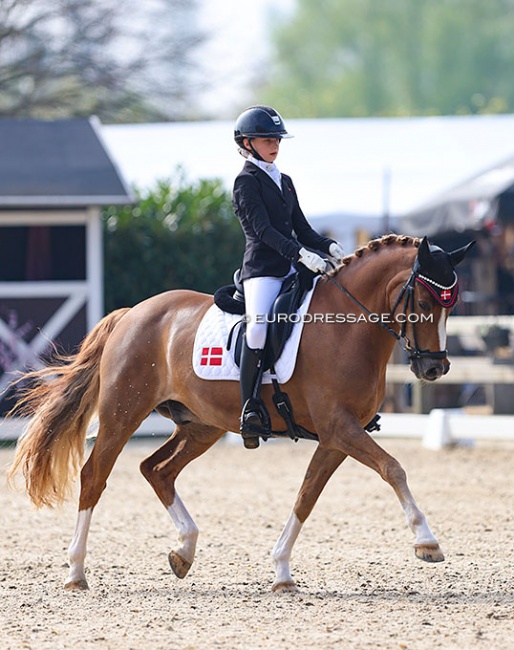 The Danish equestrian federation has announced the pony teams and riders that will compete at the 2022 Nordic Baltic Championships in Flyinge, Sweden, at the end of June. 
Danish pony team trainer Lisbet Seierskilde made her selection for Flyinge. 
The Nordic Baltic Championship for ponies is ridden at FEI pony level but they are divided into two categories according to the size of the pony. The tallest ponies are category one, the smaller ponies are category two. 
Four combinations have already been selected for category 1, but two more riders will be picked at the national show in Kolding. Selected so far are:
Andrea Hamann Sand / Golden spring
Anna Munkebo
Emilie Hansen / Bossa Nova Bitch
Laura Maria Hagerup / Cake Royal
For category two the places are definite. 
Team Cat 2
Amalie Fredbøg / Spirit Kick
Ingeborg Elizabeth Schou / FS Calimero
Silje Bjørk Gram / Royal Rooster
Sofia Rosenkilde / Timms My Fritz
The individual starters are Rose Wegge Larsen (Heart of Fire) and Astrid Burtenshaw Thuesen (Giotto), with Marlin Bjørklund Wolff (Kavgaards Dundee) being the reserve. 
Photo © Astrid Appels
Related Links
Danish Grand Prix Riders Selected for 2022 Nordic Baltic Championships
Danish Short Listed Junior/Young Riders for 2022 Nordic Baltic Championships