Canada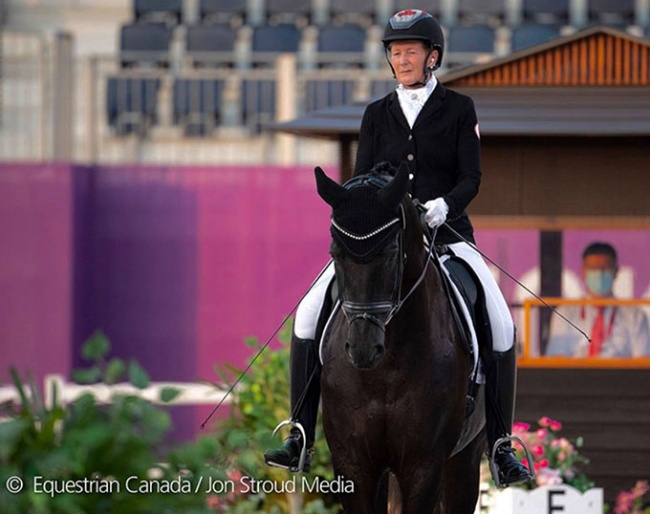 The Canadian equestrian federation has announced the Canadian Para-Dressage team for the 2022 World Championships in Herning, Denmark from August 6 – 14, 2022.
The following athletes will represent the red and white both individually and as a team at the FEI World Championships event in August (in alphabetical order):
Jody Schloss, Lieutenant Lobin
Roberta Sheffield, Fairuza
Winona Hartvikson, Onyx
"Equestrian Canada is extremely proud of the work that our Para-Dressage athletes have been doing and there have been some outstanding performances at all levels over the year" said James Hood Director of High Performance, "Team Canada under the leadership of Clive have made great strides forward in performance and culture and will represent the country well."
Herning (DEN) will play host for the first time to the FEI World Championships for the disciplines of dressage, jumping, vaulting and para-dressage. The 2022 FEI World Championships will also be the first qualifier of the triennial for the Paris 2024 Olympic and Paralympic Games for the disciplines of dressage, para-dressage and jumping.
Para Dressage was first introduced into the FEI World Championships in 2010 in Lexington, Kentucky. The highest rank by a Canadian in the individual class is a silver medal by Lauren Barwick in 2014 in Normandy, FRA, while the highest finish by Canada in the team class was eighth place, achieved on numerous occasions.
Sheffield, who is currently ranked fourth in the Grade III FEI Rankings, will be making her third appearance on the World Championships stage (also 2014 in Normandy and 2018 in Tryon). Hartvikson and Schloss will be competing in their second such championships after competing in Tryon, North Carolina in 2018. All three riders are coming off of a good Paralympic Games as part of the delayed games hosted in 2021 in Tokyo.
Returning to the role he played in 2018 (Tryon) and 2020 (Tokyo) Clive Milkins will lead the group as Chef d'equipe, Additional support will be provided by team manager Christine Peters, team coordinator Jamie-Ann Goodfellow, veterinarian Dr. Alan Manning, physiotherapist Taylor Campbell and team leader James Hood.
"Congratulations to the three athletes and their support crew on selection for this years world championships in Herning," said Milkins. All have worked really hard to gain their places and overcome the challenges of covid and travel to raise their game, achieving 6 personal best scores between them, in order to achieve their place - representing Canada at the highest level."
Photo © Jon Stroud
Related Links
Danish Team Selected for 2022 World Para Dressage Championships
British Nominated Entries for 2022 World Para Dressage Championships