Australia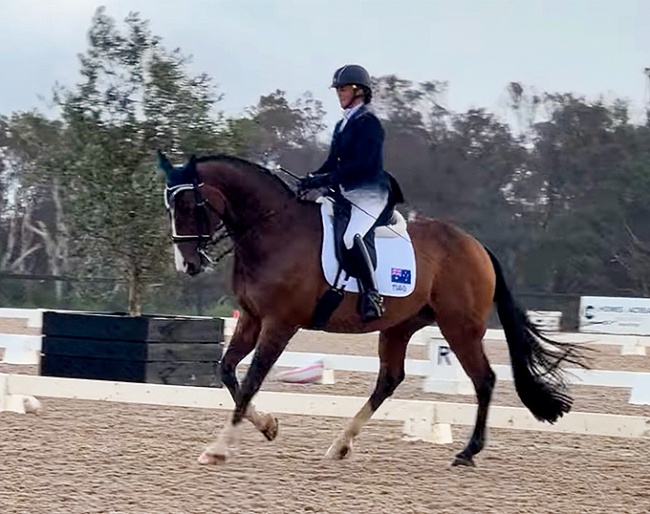 Equestrian Australia (EA) has reversed its decision not to send a team to the 2022 World Para Dressage Championships in Herning (DEN) on 6 - 14 August 2022. 
On 11 July EA announced this news, even though several riders had met all qualification standards and offered to pay their own way.
The Australian federation backed up its decision by stating that "the National Selection Panel was directed by EA High Performance to the edict that its program is committed to funding only genuine medal contention combinations to attend the 2022 FEI World Championships'."
Outcry on Social Media
The news caused massive upheaval online and the para riders received support on social media from Australia's dressage team riders selected for Herning, such as Mary Hanna and Lyndal Oatley, who are also not genuine medal contention combinations in Herning.
A petition was started to convince EA to overturn its decision. In a day time reached almost 14,500 signatures. 
Team of Three to Herning
According to Australian magazine Equestrian Life, Mark Bradley (Chair of Equestrian Australia) revealed in a live chat session that the decision would be overturned and a team of three riders will be sent to Herning. The news is still not officially confirmed on the EA website. 
The three riders that are to compete in Herning as a team are Dianne Barnes ( Cil Dara Cosmic), Emma Booth (Furst Deluxe), and Lisa Martin (Juicy Wiggle). 
Bradley added that these riders will go to Herning funded, but this means there well be less federal government funding available for Paris 2024.
Statement on 14 July
A day after the publication of this article, EA issued the following statement
The Equestrian Australia (EA) Board met on the evening of 13 July to discuss the Para-dressage selection decision for the 2022 FEI World Championships.
The outcome of the extraordinary meeting has resulted in the Board's decision to provide a directive to the High-Performance National Selection Panel to select a Para-Dressage team from the list of qualified rider and horse combinations and send a team to the 2022 FEI World Championships in Herning.
"The Board's decision took into account a number of factors including that the combinations had met the selection criteria, the importance of our organisational values of inclusion, and the significant support from our members." said Chairman, Mark Bradley. 
EA Para-Equestrian Chair, Dani Fraillon said, "It's absolutely fabulous that the new EA Board has listened to members and the community, and made a decision that is the right decision. The fact that the EA Board has supported this so strongly is a really wonderful step forward for the culture of our sport."
Related Links
Australian Federation Not to Send Riders to 2022 World Para Dressage Championships
Eurodressage Coverage of the 2022 World Para Dressage Championships