World Championships Dressage - A Look Back in History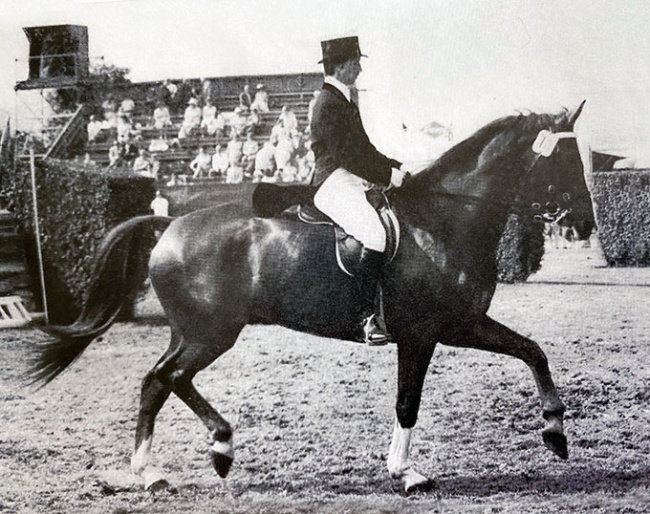 This article is a continuation of 1970 World Championships in Aachen: Soviet Union Defeats Germany
World Championships Aachen 1970 Through The Eyes Of Ulla Hakanson
Swedish dressage legend Ulla Hakanson has competed six times at dressage World Championships. Aachen 1970 wasn't only her first one, but also her and her horse's first season at Grand Prix-level.
"In 1967 my horse Ajax and I were in Aachen for the first time. After we won the Nordic Championships in jumping, we were sent to take part in the CHIO. Unfortunately I couldn't warm up properly for the first class as we had to start earlier and Ajax got frightened. We ended with three refusals and elimination. The next day he hadn't recovered and it was the same result.
After this unlucky first time at Aachen Ajax lost his nerve over big fences and rather than split with him, I decided to train him to become a dressage horse instead. He was already at M-level at the time he was an international jumper and so we started training towards Grand Prix when he was already 11. Just two years later, in 1970, we achieved that goal and competed in several Swedish shows which we all won. The most important of then was Vetlanda where Ajax became Swedish dressage champion for the first time.
So we were nominated for the World Championships.
Hans Wikne was our trainer and chef d'équipe at Aachen. When I started to train Ajax into dressage, he recommended me buying a dressage horse rather than investing time and work in a horse like Ajax. However with training his looks became that of a dressage horse and Hans had to confess his initial judgement was wrong. He admitted that, so in that case it was nice he was proven wrong.
At the World Championships at Aachen 1970 the judges were surprised to see the former jumping horse at that level in dressage and he did really well. Our team finished 4th.
For me personally it was great to come back to Aachen and ride dressage with my jumper.  Ajax was such a special horse that I wrote a book about him in Swedish language called "Ajax & Jag".
by Silke Rottermann - This article is a continuation of 1970 World Championships in Aachen: Soviet Union Defeats Germany
Related Links
Greatest Oldies: Ajax, a Swedish Legend
1970 World Championships in Aachen: Soviet Union Defeats Germany
Scores: 1970 World Championships Dressage
Finally Official - The First Dressage World Championships 1966
World Championships Berne 1966 Through The Eyes Of…