Brazil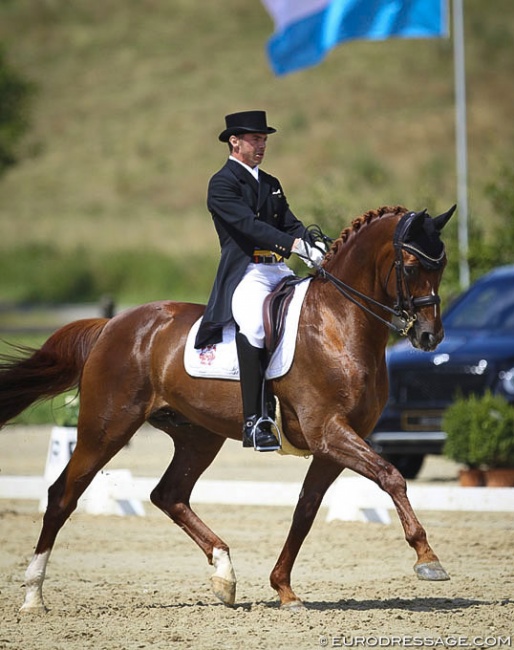 The FEI World Championships 2022 in Herning start later this week, with Para Dressage among the four disciplines on show as we celebrate our #ChampionsAsOne.
The FEI Para Dressage World Championship 2022 will mark the retirement of a very special Para Dressage horse, Don Henrico. Brazilian Grade IV Para rider Rodolpho Riskalla has ridden 'Dondon' for the past five years; now it's time for a new chapter in the life of this stunning chestnut stallion.
Riskalla and his horses have been based in Germany for the last two years - initially training for the Tokyo Olympics with Holga Finken. Since June of this year for logistical reasons, they have been at the stables of Helen Langehanenberg. The Olympic Dressage athlete is helping Riskalla and Don Henrico prepare for Herning, when they get there, they'll be reunited with Finken. 
Don Henrico's stand-out results include Individual and Freestyle silver at the FEI World Equestrian Games in Tryon in 2018 and Individual silver at the 2020 Tokyo Paralympics last year.
Remembering those results, Riskalla said: "Of course, Tryon and Tokyo were amazing! Having medals in both of the biggest competitions in our sport is something that I'll never forget. It's always a bit stressful to get there and show the best we can do in only few minutes, but Don Henrico is real championship horse, he knows we're there for something important."
Riskalla became a Para rider in 2016, a year later, thanks to Ann-Kathrin Linsenhoff, he took the ride on the Hanoverian stallion. 
Don Henrico belongs to Gestut Schafhof, a breeding, training and competition centre for elite Dressage horses in Germany. 
Riskalla explained: "In 2017, I didn't have any competition horse, and during a very lucky discussion with Ann-Kathrin Linsenhoff (owner of Schafhof) she told me that she might have a horse for me. I went to their stables in June 2017 to try him and we fitted together right away!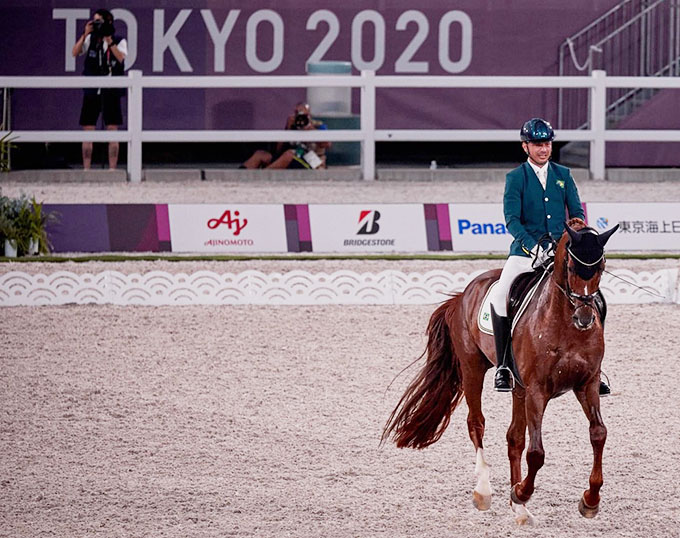 "Don Henrico came to me in the 14 of July that same year. Since this date he became part of our family  thanks to the trust, help and generosity of Ann-Kathrin Linsenhoff and Klaus Martin Rath, we could achieve many dreams and we give him the best life he deserves."
Riskalla said the FEI World Championships at Herning will be probably his last big competition; after all their years together, Riskalla and his team want to give him the best retirement possible.
He said: "Don Henrico loves to be ridden, go out and being taken care of, so probably we'll keep like that for some more time."
Don Henrico was born in 2003 and is now 19. His sire was Don Frederico who was 2012 Hanoverian Stallion of the Year. Don Henrico's dam was the chestnut Hanoverian, Laudata, her sire was Lauries Crusador Xx. 
Don Henrico has a big character which matches his impressive presence. 
Riskalla said: "He knows he's the boss! In the stables we always have to take care, even though he's a very well-educated stallion, he can quickly become excited with the others and want to show of how handsome he is. 
"Riding, he's the same, very sensitive and emotive, we know each other very well now, so we learned to trust each other. He loves to be out competing, having all the attention for him, especially in the stables. We give him a lot of time and love always anyway."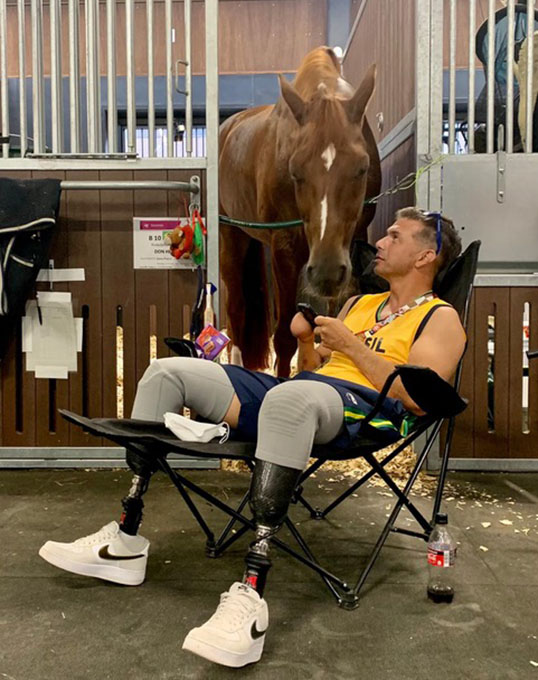 Riskalla became a Para rider six years ago after recovering from bacterial meningitis. He spent a month in a coma, lost fingers on his right hand and some from his left. He had both legs amputated below the knee.
As well as competing as a Para rider, Riskalla also competes in able bodied classes. He works for French fashion house Dior.
There's a lot of love and gratitude for this horse. He might be our Horse of the Month, but Don Henrico is the horse of a lifetime for Riskalla and his family.
Riskalla said: "The help in the care and training from my mom, Rosangele, and my sister, Victoria, is fundamental to everything we achieved and the happiness of Don Henrico. He knows we love him, independent of any result in the ring. He's a lifetime horse!"
FEI press release - written by Katie Roebuck / Photos ©  Liz Gregg
Related Links
Eurodressage Coverage of the 2022 World Para Dressage Championships
Rodolpho Riskalla: Adaptability as a Superpower
Rodolpho Riskalla Fulfils Florida Dream with Evi Strasser's Catch Ride, Rigaudon Tyme
Rodolpho Riskalla: "We All Have More Strength than We Think We Have"
It's Glamping for Rodolpho Riskalla in Corona Times