Canada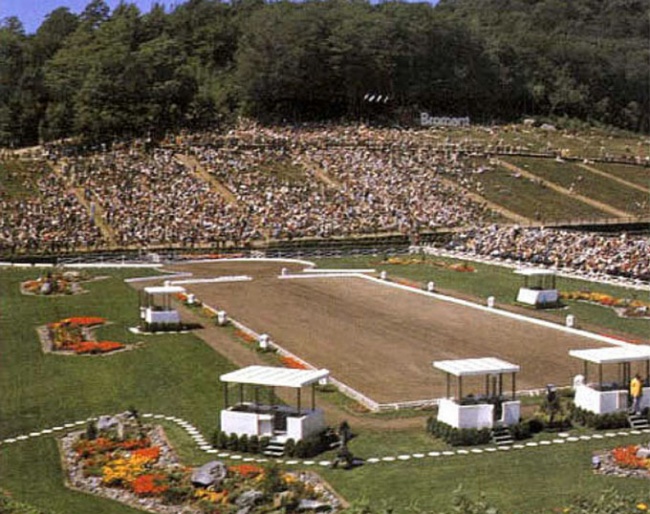 The legendary Bromont Equestrian Park - the site of the 1976 Olympic Games for equestrian sport - will be undergoing major improvements after a group of owners invested in a 30-acre parcel of land part of the estate.
The city of Bromont owns the 70-acre facility, where international dressage, show jumping and eventing competitions are being held. The other 30-acre parcel, where the barns, parking and dressage and jumping arenas are, used to be owned by the Shefford County Agricultural Society, but has been sold to six investors including Derek Head, Michael O'Keeffe, and Sam El-Chaer.
"The new owners have ambitious plans to upgrade the venue with improved footing, new stalls, a restaurant and a year-round indoor facility," Horse Sport magazine disclosed. 
SACS has been plagued with significant debt for years and had been unable to execute planned upgrades. The site was to have hosted the 2018 World Equestrian Games, but the organizers were unable to secure funding to make the necessary improvements and the event was ultimately moved to Tryon, North Carolina.
The investors purchased the facility at the end of April 2022 and have already spent $4 million budget for phase one, which included to improve the footing in the National ring. the dream is to turn Bromont into an all-year venue. 
Read the full article in Horse Sport magazine
Related Links
2018 World Equestrian Games in Bromont Cancelled, New Location to Be Found
2018 World Equestrian Games Allocated to Bromont
Canada to remain in Mix as Bidding Process for 2018 World Equestrian Games Re-opened
Bromont Bid Team for 2018 WEG in Lausanne for Presentation to FEI Evaluation Commission
Canada Wins Bid to Host 2018 World Equestrian Games