Great Britain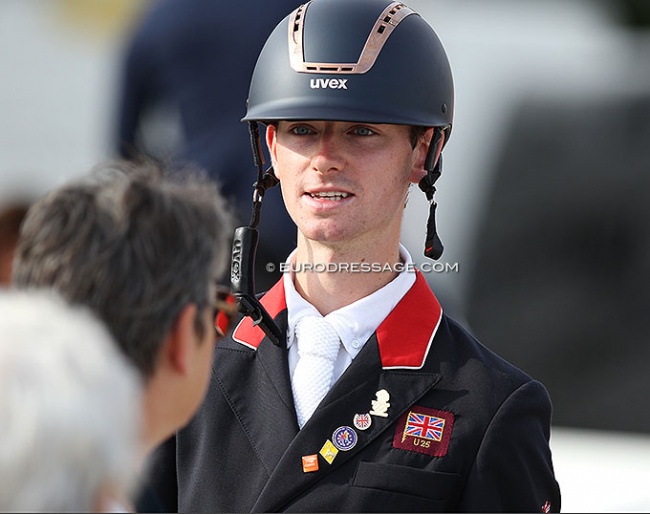 British team rider Lewis Carrier and Diego V have had to be withdrawn from the 2022 European  Under 25 Championships, taking place in Pilisjászfalu, Hungary, on 24 – 28 August 2022.
Border Control Complications
Due to complications at the border control point in Calais, the horse was denied entry into France.
"Unfortunately, our original papers were denied," Carrier told Eurodressage. "The French advised us to stay put in Calais for the day and have new original papers shipped over from the UK, which we did. After 12 hours being held in a warehouse, we were left with no choice but to return to the UK as the border force told us that the new papers were in fact pointless as they had decided by 11am that they weren't going to allow us into the country no matter what."
Carrier returned to the U.K. and had his vet create new papers for Diego, so they could return to Calais the next morning. 
"After doing all of this and returning to Dover, the SIVEP once again denied our entry and new papers, purely because they had denied us the day prior," Carrier explained. "The Calais Import Team actually emailed us and said 'I think it's stupid, especially since there's a new HC reference, but the SIVEP still refuse it'."
He continued: "it's an extremely frustrating situation and one that cannot happen again for any horse and rider, especially surrounding big championships like the Europeans! We did everything they asked us to to rectify the issues raised, so it was really disappointing that the SIVEP and the border force wouldn't cooperate with us."
Disappointing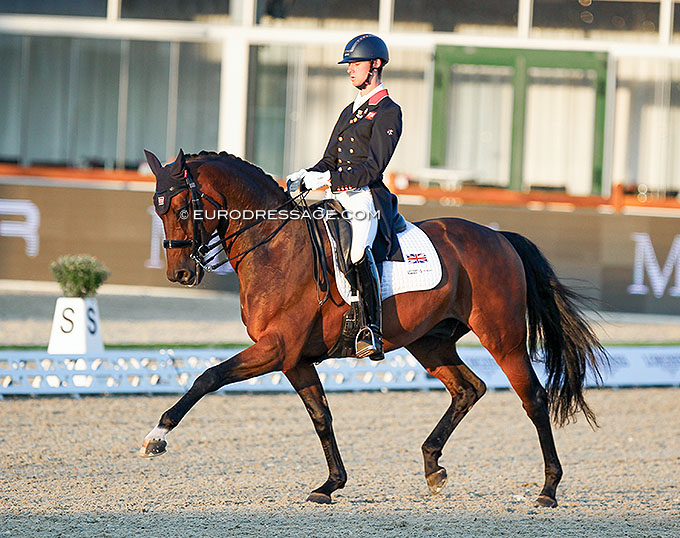 British Dressage International Director, Judy Harvey commented; "It was incredibly disappointing to learn that Lewis had experienced difficulties and was unable to continue his journey to Hungary. Lewis and Diego have been on good form all year, so it's extremely unfortunate that they'll not have the opportunity to build on the strong results they obtained at last year's U25 European Championships in Hagen.
"Despite every effort made to resolve the situation, it was to no avail," she continued. "The necessary office to rectify the problem was closed over the weekend, and in the interests of horse welfare and considering the impossibility of arriving in Hungary in time for the first horse inspection, Lewis and his team had no option but to return home.
No British U25 Team
Lewis will therefore be unable to compete at the European Championships, which leaves Britain without a team.
The remainder of the British U25 team - Lucy Amy with her own Rudy and Dylan Deutrom with Sarah Church and William Deans' San Marco - will now compete as individuals.
Photo © Astrid Appels
Related Link
Eurodressage Coverage of the 2022 European Children/Under 25 Championships