The Netherlands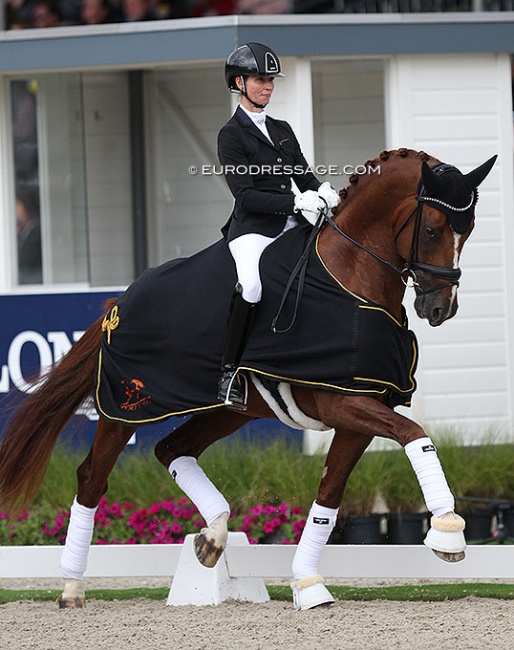 The 4-year old Challenge at the 2022 World Championships for Young Dressage Horses in Ermelo (NED) on 7 - 11 September 2022 is promising to be an exciting class and stepping stone for young talent to shine on a world stage.
Sport Pro Horses and the Yom-Tov Group signed as title sponsors of the  "4-year old Challenge," an initiative which Arie Yom Tov launched three years ago at the 2019 World Championships in Ermelo.
Stepping Stone for Young Talent
In 2019 the Hanoverian licensed stallion So Unique (by Sezuan x Donnerhall) won the first edition of the 4-year old Challenge.
The 4-year old division is based on the FEI 4-year old test and consists of a qualification round with the top 10 moving on to a finals, while the others go into a consolation round to give the youngsters more ring experience and exposure. 
The division was beloved by riders, horse owners, breeders, and judges. A testimony to its success and talent scouting potential is that winner So Unique is now in Isabell Werth's stable to be developed as a future Grand Prix horse. Finalist Zac Efron MT is currently being trained to the highest level by Danish World Champion team gold medallist Daniel Bachmann Andersen.
4-year old Challenge Returns to Ermelo
Yom Tov has brought the 4-year old Challenge back to Ermelo and signed a three year contract to support this class at the WCYH in the upcoming years. 
"I truly believe that this competition can be held in a horse friendly way and at the same time offer an interesting platform for young quality horses," Arie added. "The challenge will be set in the same arena in which the 5, 6 and 7-year olds compete in the the Longines FEI WBFSH World Breeding Championships."
The 4-year old FEI test includes easy lines of circles and diagonals as well as some transitions up and down the three basic gaits.
Enter Now !
The qualification round is held in the main arena on Thursday 8 September, the consolation class in arena 2 on Friday 9 September, and the Finals in the main arena on Saturday 10 September 2022.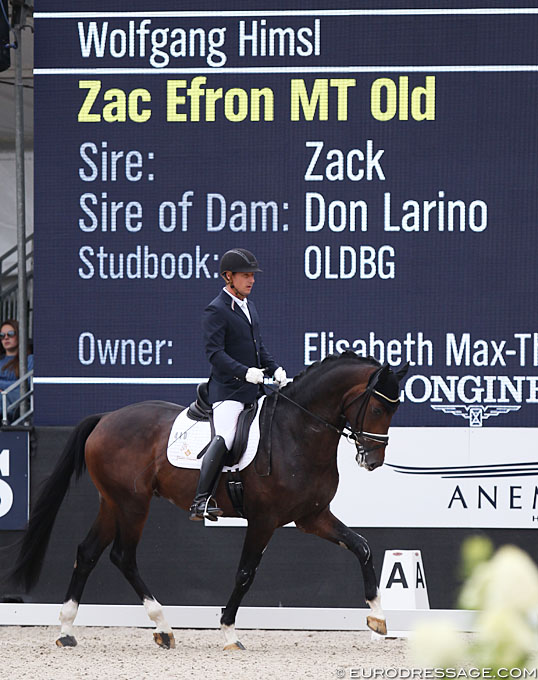 The Challenge is open to around 35 to 40 horses of all genders: mares, geldings and stallions. 
Entry and registration for the challenge can be done via this link. The entry deadline is Thursday 1 September 2022. 
Attention ! According the FEI veterinary rules, as of 1 July 2022, all horses entering a show ground or stables at an FEI event need an FEI number. The horses must be registred in the FEI HorseApp to record the temperatures of the horses.
Related Links
Sport Pro Horses Yom-Tov Group, Title Sponsor of 4-YO Challenge at 2022 World Young Horse Championships
So Unique wins Pilot Project for 4-year olds at 2019 World Young Horse Championships