U.S.A.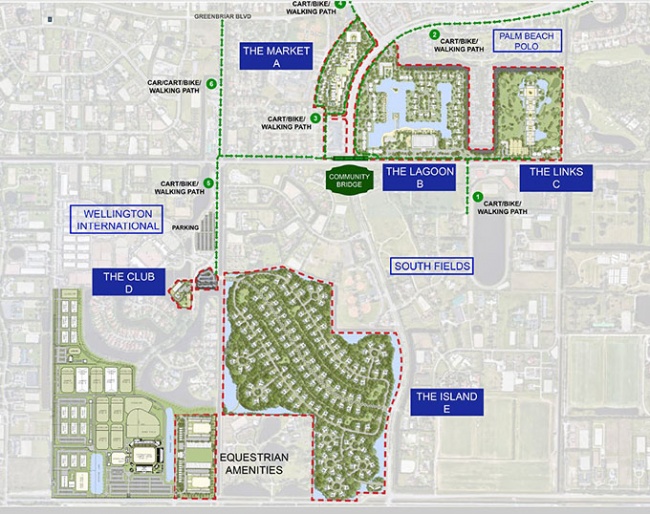 Mark Bellissimo - managing partner of Wellington Equestrian Partners (WEP), the largest property owners in Wellington, Florida - announced his initiative to transform Wellington into the "Equestrian Capital of the World" for sport, commerce, and lifestyle. 
Wellington is a magnet for some of the world's most affluent horse riders, owners, and lovers who annually gather in the Floridian town for a winter of horses and luxury lifestyle. Some of the world's biggest purses of prize money can be earned in show jumping at the Winter Equestrian Festival (WEF) held at the Palm Beach International Equestrian Center (PBIEC).
With the horse dealing business going in overdrive there, European horse dealer Andreas Helgstrand saw an opportunity for the taking. Global Equestrian Group, which includes Helgstrand, Ludger Beerbaum, and Mark Bellissimo as partners and is funded by Waterland Private Equity, "bought" the WEF show grounds in the summer of 2021. 
The recent sale of WEF is one of the steps in Bellissimo's long-term masterplan.
"With success, come challenges and need for re-invention driven by the growth of the events, new market demands, new competitors, and the significant migration of full-time residents to South Florida driven by Covid," he stated in an August 3 press release. 
Dressage Show Grounds to be Turned Residential
Bellissimo sold the International Polo Club grounds to U.S Polo Association in June 2022. For years the businessmen had said that dressage would relocate there, but that plan never happened. 
With 300 acres of land (IPC and WEF/GEG) "strategically sold", the Wellington Equestrian Partners still own over 550 acres in Wellington.
For almost a decade he has been  lobbying to convert the Global Dressage Festival show grounds into a much more profitable residential area with a big hotel on that same plot of land. Dressage sport would need to move. First he planned to move it to IPC, but he sold that land. Now he plans to relocate dressage to a plot of land adjacent to the show jumping grounds.
Ocala Heat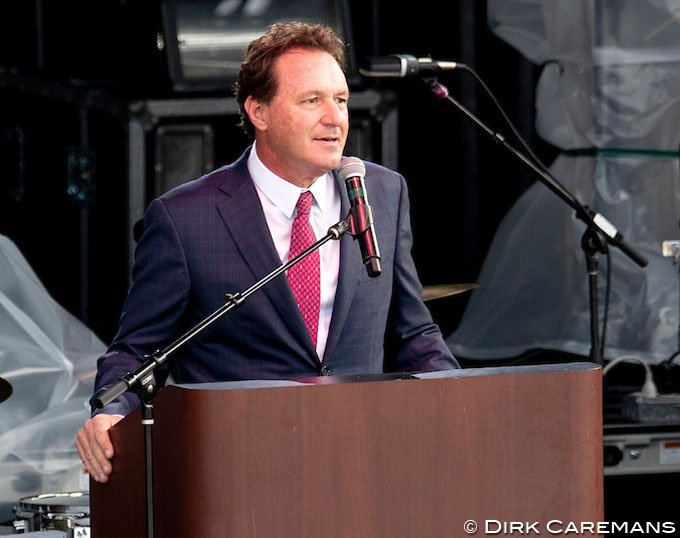 Bellissimo feels the heat of the World Equestrian Center in Ocala, Florida, where a brand new equestrian "megadome" has been built with air-conditioned indoor arenas and stables, as well as unlimited space to compete in all equestrian disciplines. An on-site hotel, restaurants, church, petrol station, and spacious parking for cars, trailers, trucks and RVs make Wellington feel constricted and bursting out of its seams with much traffic problems to boot.
"The jumping and dressage events are rapidly outgrowing their venues and require significant improvements to support demand and to elevate quality standards. If not addressed, competitors with newer, larger venues will challenge Wellington's stature as the premier destination. Our equestrian venues and the events are at the core of our success," Bellissimo stated. 
His Arguments
Bellissimo gives many arguments to push for his Wellington 3.0 plan: 
Traffic: "thousands of people and hundreds of horses (are being moved) across Pierson and South Shore daily throughout the winter."
Residential:  "The vast majority of Wellington's housing options were built before 2000 and Wellington is almost at full build-out. 
Lifestyle: " limited commercial lifestyle options including restaurants, hotels, co-shared office space, and retail options that support the world-class nature of the events."
Move the Global Dressage Festival 
Bellissimo announced that, "a master plan dubbed "Wellington 3.0" has been submitted by WEP in cooperation with the Global Equestrian Group to the Village of Wellington (VOW) outlining a series of initiatives to ensure Wellington's long-term success and competitiveness."
"An agreement between WEP and GEG includes a proposed sale of 80 acres of land to GEG to support a showgrounds expansion contingent on a zoning change for that land," the press release added. "GEG has already purchased part of the land identified for expanded dressage and jumping showgrounds from WEP-related entities."
This is where the Global Dressage Festival is supposed to relocate to.
A look into the Palm Beach County Property Appraiser website shows that the Palm Beach International Equestrian Center is still listed as owned by company Far Niente Stables LLC (agent/director Michael Stone) and not by GEG.
Wellington's Equestrian Preserve Committee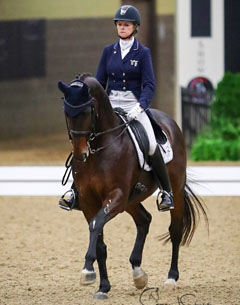 In order to realise his masterplan, Bellissimo needs to get planning permission and conversions of zoning areas first from the Equestrian Preserve Committee (EPC), who advises the Wellington Planning Zoning and Adjustment Board, who then sends their recommendations to the Village Council. To remove land from the Preserve requires 4 of 5 votes on the Council.
The Wellington's Equestrian Preserve comprises 9000 acres of land (show grounds, polo fields and bridle trails, nearby parks, ranches, stables and low-density residences) with its own zoning district with its own rules and regulations. "It protects the character of the equestrian community according to a comprehensive plan created in 2000. It aims to maximize green space, control density, and maintain rich equestrian character," according to EPC.
Bellissimo's commercially driven masterplan has faced much opposition from local community members on EPC and VOW, who do not like to see Wellington expand even more. They want to preserve instead of develop.
Bellissimo wants to convert 104 currently residentially zoned acres into Commercial Equestrian zoned land and convert 96 acres of commercial equestrian into pure residential at Equestrian Village. All commercial elements would be across South Shore Boulevard (outside of the current Equestrian Overlay Zoning District (EOZD), and 5.3-acre parcel at the corner of Lake Worth and South Shore Boulevards, currently in the EOZD, needs to be converted from full commercial to residential. 
Public Workshop on 7 September
In a combined workshop with Wellington's Equestrian Preserve Committee and Planning, Zoning and Adjustment Board, Mark Bellissimo and his team will present their proposed vision for Wellington detailed in their application for approvals submitted to the Village of Wellington.
The Equestrian Preserve Committee is made up of members from across the equestrian disciplines. The EPC includes Carlos Arellano, Kristy Lund, Rachel Eidelman, Jane Cleveland, Glen Fleischer, Haakon Gangnes, and Ben Myers.
EPC member Jane Cleveland confirmed that WEP has applied to remove the land where Global Dressage/Coach House/White Birch reside from the Equestrian Preserve and replacing it with high-end residential units, to develop a set of high-end homes along South Shore, south of the Fire Station,  and sell land south of WEF to Global Equestrian Group to allow for a new combined competition venue for jumping and dressage.
"Plans for the "Market" (hotel/retail/residential) on the west side of South Shore north of Tackeria have not been submitted at this time, nor any plans for land on 50th St," Cleveland stated.
The public is invited to attend this workshop, but there will not be a public hearing or an opportunity to comment or ask questions - that will come later at a public hearing when the application goes forward for actual approvals.
The workshop is scheduled for 7 September at Wellington Community Center at 7:30 pm. 
Update: VIDEO of the workshop meeting can be viewed here.
Photos © Dirk Caremans - Sue Stickle
Related Links
United States Polo Association Buys Polo Grounds in Wellington, Future of Global Dressage Festival?
Helgstrand's Global Equestrian Group, Waterland Private Equity, and Wellington Equestrian Partners Join forces
Helgstrand Gets Foot in Door of Show Jumping World: Alliance with Ludger Beerbaum