FEI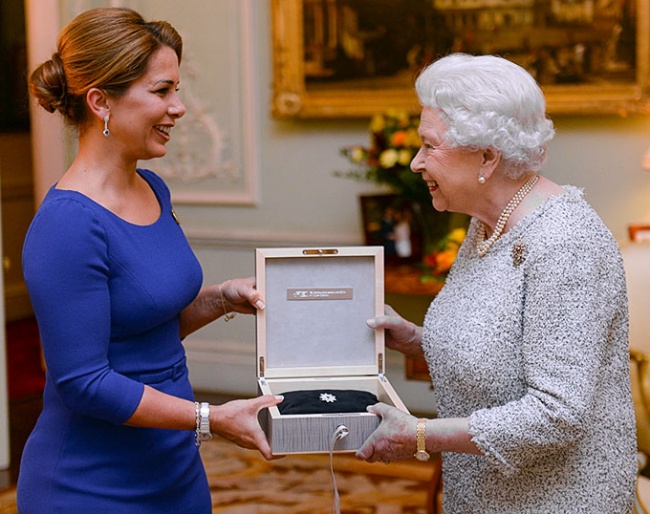 -- FEI press release
The equestrian world has been paying tribute to Her Majesty Queen Elizabeth II, who sadly passed away last week at the age of 96.
Queen Elizabeth, the longest-serving monarch in British history, having reigned from February 1952 until the day of her death, was a passionate lover of horses throughout her life. She was a successful owner of many high-profile thoroughbred winners, a keen rider and each year played host to the Royal Windsor Horse Show. Of course, she was also the wife and mother of two former FEI presidents – Prince Philip, the Duke of Edinburgh, and Princess Anne – and the grandmother of 2006 World champion Zara Tindall.
First Recipient of the FEI Lifetime Achievement Award
The late Queen's standing in equestrianism was highlighted by her becoming, in 2014, the first recipient of the FEI Lifetime Achievement award in recognition of her leading role as supporter of equestrian sport throughout her reign as monarch of the United Kingdom and the wider Commonwealth.
"Her Majesty Queen Elizabeth II was a true horsewoman and a fervent advocate of equestrian sports throughout her life and reign," said the FEI's President, Ingmar De Vos. 
"Her passion and Her understanding of horses was remarkable, and alongside Her late husband, former FEI President Prince Philip the Duke of Edinburgh and their children and grandchildren, She promoted the values of horsemanship widely. It was an honour for the FEI to present The Queen with the first Lifetime Achievement Award in November 2014 for Her devotion and immeasurable contribution to the equestrian landscape.
"The FEI extends its deepest sympathy to the British Royal Family and joins the equestrian community in mourning the loss of this remarkable lady."
The Greatest Horsewoman
Horses featured in the late Queen's life from a very young age and throughout her seven decades as monarch. She had her first riding lesson in the private riding school at Buckingham Palace Mews in January 1930, when she was just three years old and was given her first pony, the Shetland mare Peggy, by her grandfather King George V on her fourth birthday. As well as riding for pleasure, the Queen took to the saddle for her ceremonial duties, such as the Trooping the Colour ceremony, which celebrates the sovereign's birthday.
One of Queen Elizabeth's favourite horses was the mare Burmese, a present from the Royal Canadian Mounted Police in 1969 when they came to perform at the Royal Windsor Horse Show. The Queen rode Burmese side-saddle at the Trooping the Colour for 18 years.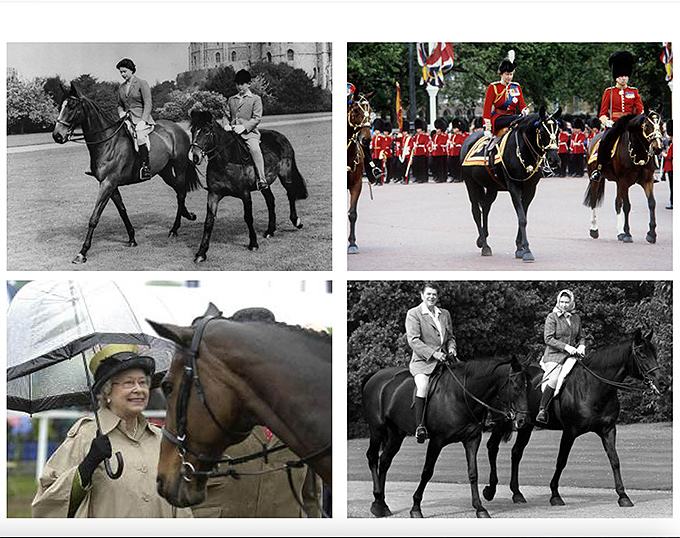 Queen Elizabeth also bred Shetland, Highland and Fell ponies to ensure the traditional bloodlines in these native breeds were preserved and enhanced. She was patron of the British Horse Society, the Fell Pony Society, the Highland Pony Society, the Shire Horse Society, the Welsh Pony and Cob Society and the Thoroughbred Breeders' Association.
As a young woman, Queen Elizabeth became an avid breeder of thoroughbreds from the stud at Sandringham, and horses under her ownership won more than 1,800 races and four of the five flat-racing Classics. As long ago as 1957, her horses' success made her the leading owner in Britain that year. When Estimate triumphed in the Gold Cup at Royal Ascot in 2013, she became the first reigning monarch to own the winner of that race in more than 200 years.
Queen Elizabeth's cousin, Margaret Rhodes, once said that the importance of horses in the monarch's life could not be overestimated. She said: "When she became Queen, she had to sacrifice an awful lot of emotions and thoughts of the future, but with horses it's another world in that it reduces you to just the person in relation to the animal, and you're not a Queen, you're just a human being."
Prince Philip, Former FEI President
Her passion for horses was shared by her late husband, Prince Philip, who sadly passed away last year. He served as President of the FEI from 1964 to 1986 and was a world-class Driving athlete who won World Championship gold in 1980 with Great Britain.
Prince Philip was already one of the most famous people in the world when he became the President of the FEI. But while his celebrity brought a new level of prominence to equestrian sports, it was his passion for horses and drive to develop competitions that made his 22 years in charge such a success.
During his tenure as President, Prince Philip instigated the FEI Jumping Nations Cup™ series, which is now a major part of the elite athletes' calendar, and actively encouraged the launch of the FEI Jumping World Cup™ in the 1970s.
When he retired from his post as FEI President, Prince Philip's replacement was Princess Anne – their only daughter – who held the role until 1994.
Princess Anne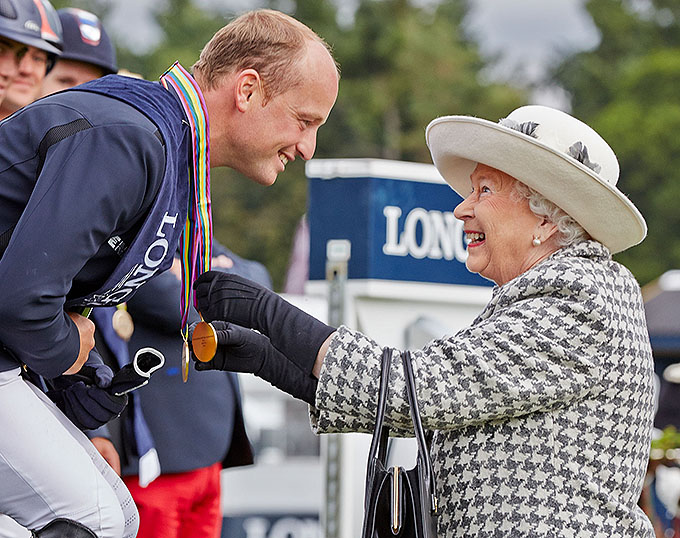 Riding since the age of three, Princess Anne rode in her first Eventing competition in 1970. She was the European Eventing Champion in 1971 at Burghley on Doublet – owned by The Queen – and was a member of the silver medal team and second individually in the European Championships in 1975 at Luhmühlen on her mount Goodwill. She also competed in the 1973 European and the 1974 World Championships and, in 1976, participated in the Olympic Games in Montreal as The Queen watched on.
Princess Anne's daughter Zara Tindall – whose father is Captain Mark Phillips, an Olympic champion leading course designer – has enjoyed a successful Eventing career. She won Individual and Team golds at the 2005 European Championships in Blenheim, and then Individual gold and Team silver medals with her own horse, Toytown, at the 2006 FEI World Equestrian Games in Aachen. In 2012 she helped Great Britain to Team silver at the London 2012 Olympic Games.
King Charles III, who has ascended to the throne, is of course a keen polo player, as are his sons William and Harry.
Britain in Mourning
British Dressage athlete Charlotte Dujardin said: "I had the great honour of meeting the Queen on more than one occasion, as did our one-in-a-million, Valegro. She was a devoted equestrian and a selfless and wonderful person. I can only hope that she is now at peace, reunited with her beloved Duke."
British athlete Ben Maher, the Olympic Jumping champion, said: "We are all saddened to hear of the passing of Her Majesty the Queen – a truly devoted monarch. Thank you for your service, rest in peace."
Paying tribute to Her Majesty, British Equestrian said: "Her Majesty's unwavering dedication and remarkable stoicism are a leading example to us all. She was such a wonderful supporter of equestrianism throughout her life, a true champion of the horse, and our community will feel her loss most deeply indeed."
Equestrian Canada, a nation where Queen Elizabeth was head of state, said: "Her Majesty's lifelong passion for and love of horses will forever be admired by our equestrian community. Her regal presence and enduring service will be greatly missed. May she Rest In Peace."
A book of condolence has been opened at British Equestrian Headquarters at Equestrian House in Kenilworth, Warwickshire, and members of the public are invited to visit to write a message this week, until Friday. The building is open 09:00 to 17:00 Monday to Thursday, and 09:00 to 15:30 on Friday.
Related Links
Queen Elizabeth II Receives Inaugural FEI Lifetime Achievement Award
Valegro Receives Royal Visit from Queen Elizabeth II
HRH Prince Philip, Former FEI President, Passed Away