The Netherlands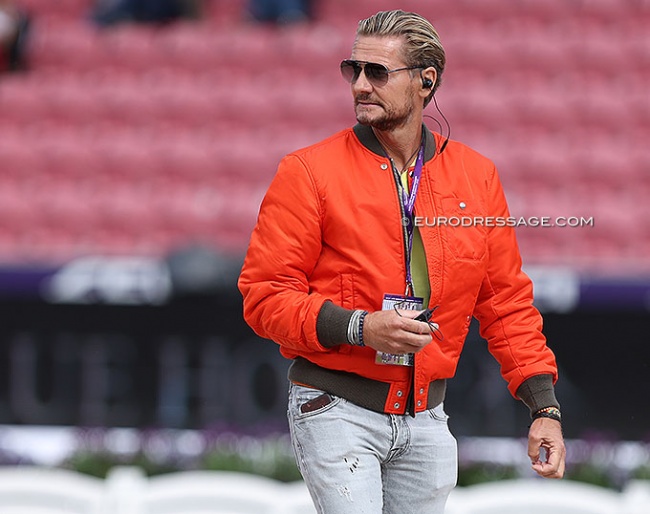 Edward Gal, one of The Netherlands' most decorated dressage riders, is making his come back into the public sphere after a one-year sabbatical from competition. 
Gal has announced that he will be featured in a clinic titled "The Top of Dressage" to be held at the 2023 CDI-W Amsterdam on 25 January 2023. 
Edward will not (yet) return to competition, but he will be riding in front of an audience again for the first time since announcing his sabbatical in April 2022.
The Top of Dressage
The demonstration "The Top of Dressage" will feature Edward Gal and Hans Peter Minderhoud, as well as Dinja van Liere, Emmelie Scholtens, Thamar Zweistra, Marieke van der Putten, and coaches Rieky Young, Nicole Werner, en Leunus van Lieren.
They will take about their collaboration as Emmelie trains with Edward, Marieke with Emmelie, and Thamar with Hans Peter. 
Edward's Public Come Back
Gal will make his public come back in Amsterdam, riding and speaking in front of an audience. 
"I'm training Toto Jr, Total U.S. and other horses at home. They are in shape and I have to admit that when they are going well, I feel the butterflies to go back to shows," Gal admitted. "But let's see first at The Top of Dressage. No pressure, in front of an enthusiastic Amsterdam audience."
Photo © Astrid Appels
Related Link
Edward Gal Takes a Sabbatical. No Competitions in 2022