FEI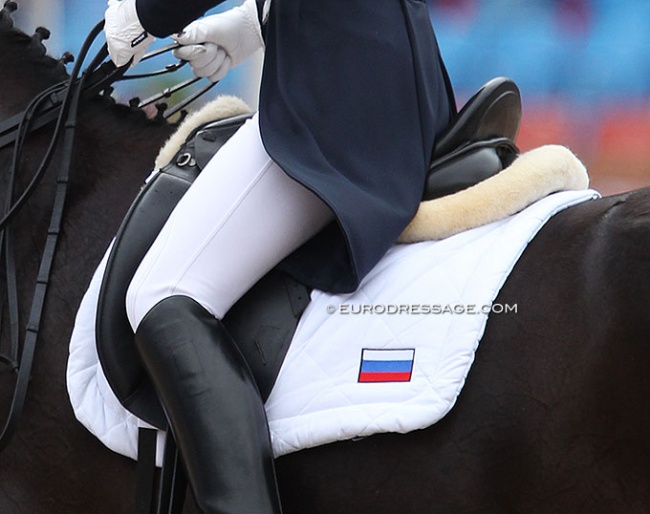 On 26 October 2022, FEI Secretary General Sabrina Ibanez extended the measure taken on 28 February 2022 to remove all international equestrian events in Russia and Belarus from the FEI Calendar.
As a consequence, no FEI events will be accepted/entered in either country in the FEI Calendar for 2023.
Application for 5 CDI's for 2023
On 2 March 2022 the FEI Board took an Emergency Board Resolution to prohibit the participation of all Russian and Belarusian Athletes, Horses and Officials in international events following the recommendation of the IOC Executive Board on 28 February 2022, and in accordance with Article 20.3 of the FEI Statutes. On 28 February 2022 the FEI removed all international equestrian events in those countries from the 2022 calendar. 
Given that the respective National Federations – the Federation of Equestrian Sport of Russia and the Equestrian Federation of Belarus - were not suspended, they were entitled to submit applications for the FEI Calendar for 2023 by the statutory deadline of 1 October.
In accordance with the FEI General Regulations, National Federations (NFs) had until 1 October 2022 at the latest to send in applications and modifications to CIs taking place in 2023 to the Secretary General. The Secretary General approves the official Calendar for the following year.
Ban Extended into 2023
Yesterday, the FEI Secretary General announced that extensions of the ban and added that the other measures will also remain in place.
The other measures approved by the FEI Executive Board in February are:
Cancellation or relocation of Officials' course scheduled to be held in Russia and Belarus (if any);
Freezing all FEI Solidarity projects planned for/ongoing in Russia and Belarus; and
Cancellation of any other FEI activities scheduled to take place in Russia and Belarus.
The Secretary General has also confirmed that the FEI Board's Emergency Board Resolution of 2 March 2022 prohibiting all Russian and Belarusian Athletes, Horses and Officials from participating in FEI Events remains in place until further notice.
See FEI press release on the extension of the ban.
Related Links
Three CDI's in Russia, Two in Belarus on 2023 FEI Calendar - Shows Not Yet Approved
Russian Equestrian Federation Loses Appeal with FEI Tribunal against Being Barred from Sport
Russian and Belarusian Athletes, Horses & Officials Prohibited from Participating in FEI Events
FEI Removes all International Equestrian Events in Russia and Belarus
Belarusian Dressage Rider Olga Safranova Seeks Asylum in Poland