South Korea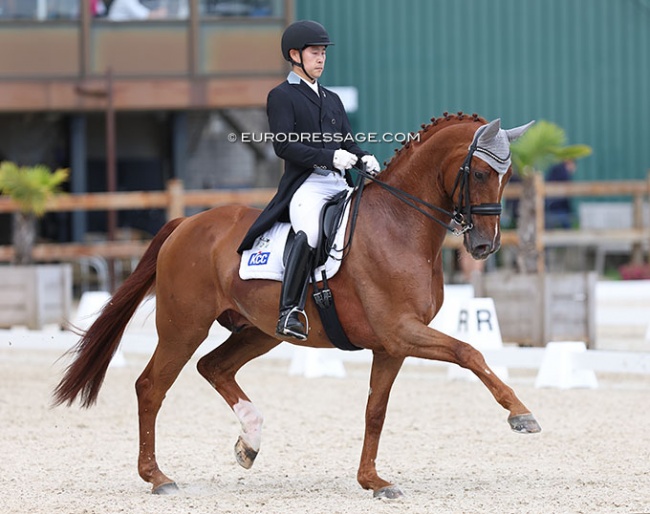 A heavy blow for South Korean Grand Prix rider Young-Shik Hwang: his Paris Olympic hopeful Bluebarry Dream died following severe colic attacks. 
Bluebarry Dream was a 10-year old Hanoverian gelding by Benetton Dream out of Wisconsin (by Wolkenstein II x Calypso II x Graphit). He was bred by Axel Windeler. 
Asendorf, Frieling, Schumacher, Schneiders, Osborne, Hagman
The chestnut gelding has a string of riders in his lifetime that brought him to Grand Prix. 
He began his show career as a 3-year old in 2015 under Dora Asendorf. Then Sandra Frieling and Svenja Schumacher took over the reins. 
As a 5-year old Bluebarry Dream got more consistency under the Belgian Jerome Schneiders, who competed him through 2017. 
In 2018 the chestnut moved to Spaniard Alvaro Osborne Diez in Thedinghausen and was showed at small tour level by him. In 2020 owner Axel Windeler moved the horse to The Netherlands to be trained and sold by Swedish Michelle Hagman. She showed him once in Verden in August 2020.
Sold to Korea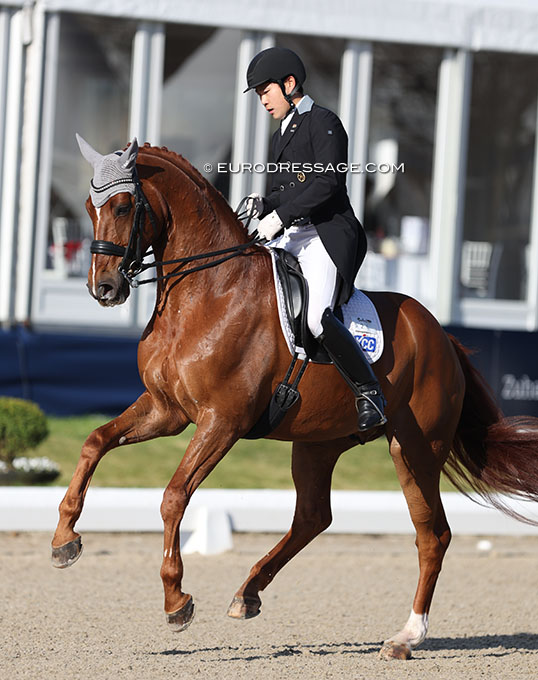 At the beginning of 2021, Bluebarry Dream sold to Korean Hosub Hwang, the father of dressage rider Young-Shik Hwang. 
Hwang won the 2010 Asian Games in Guangzhou on Laura and the 2014 Asian Games in Incheon aboard Furstenberg. He was coached by Chang-Moo Shin in 2010 and in preparation of the 2014 Games he sought guidance from Martin Schaudt in Germany.
In 2018 the Korean leased Martin Schaudt's Despino and was quite successful at numerous CDI's in Europe, obtaining the individual rider slot for Korea for the  2021 Olympic Games in Tokyo. Hwang ended up not going as he broke off the collaboration with Schaudt and Korean Dong-Seon Kom went to Tokyo instead.
Hwang moved to Munster to Jörg Jacobs's yard and then discovered Bluebarry Dream through the Balkenhol family. At the start of 2022 Hwang moved to Hof Kasselmann where he has also been training and competing some of the Kasselmann horses.
Young-Shik made his international show debut on Bluebarry Dream at the 2022 CDI-W Neumunster at small tour level and two months later rode him at Grand Prix level at the CDI Hagen. He also competed him at the CDI Grote-Brogel and Fritzens, but did not achieve the required MER score to make it to the World Championships in Herning. 
Colic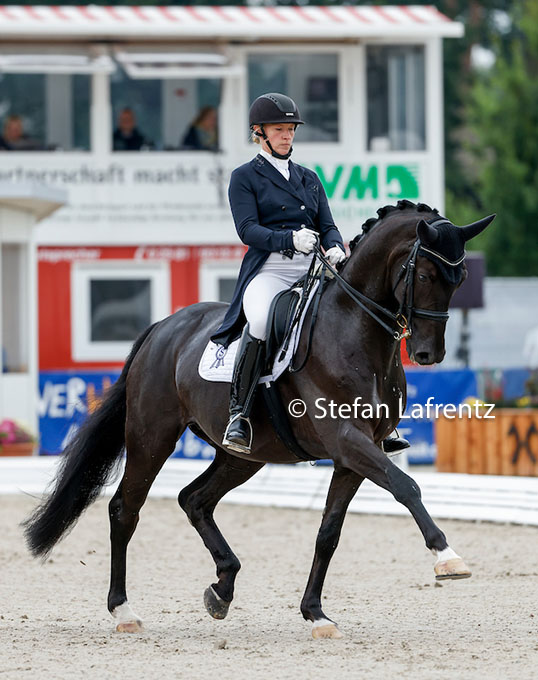 Last week, the chestnut gelding suffered from a severe colic attack and was operated on. Although initially his condition improved, the horse had another colic and despite a second operation he could not be saved. 
Bluebarry Dream was the Korean's Paris Olympic hopeful but the rider has a second iron in the fire he can rely on for the future. At the start of November Hwang acquired the 9-year old Hanoverian bred Facility (by Furstenball x Diamond Hit) at his training base, Hof Kasselmann. Under Nicole Wego-Engelmayer, the black was shown in the Nurnberger burgpokal qualifiers in Ludwigsburg and Redefin this year. Facility was a 2016 PSI auction horse and sold for 300,000 euro at the time. 
Coached by Ullrich Kasselmann, Hwang has also been competing internationally the 13-year old Baden Wurttemberger Grand Prix horse Kaspar (by Kaiserdom x Landioso) and Laura Löcher's 8-year old Oldenburg bred small tour horse Munnesota of Champ (by Metall x Lord Sinclair).
Photos © Astrid Appels - Stefan Lafrentz
Related Links
Bluebarry Dream, 2024 Paris Olympic Hopeful for Young-Shik Hwang
Young-Shik Hwang Prepares for Paris at Hof Kasselmann
2016 PSI Auction Horse in the Spotlight: Facility