The Netherlands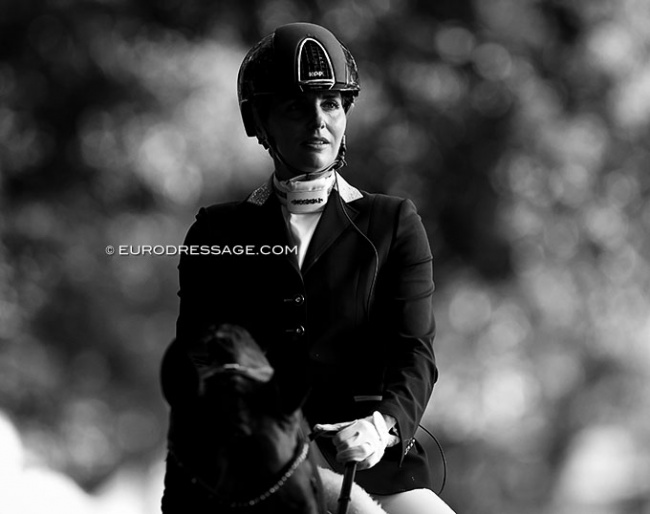 Dutch Grand Prix team rider Emmelie Scholtens will be sidelined for a while. The accident at the 2023 KWPN stallion licensing on Saturday 4 February 2023 turned out more severe than expected. 
Horses.nl interviewed Scholtens who explained that the initial remedy of a few painkillers turned out to be wrong.
By Sunday her knee had swollen even more and was very painful. An MRI carried out on Monday revealed that she has torn the cruciate ligament of her left knee. 
"I'm always positive but we didn't get a thumbs' up at the doctor's today. I had to process this," said Emmelie. A prognosis was not given as the swelling needs to go down first. "I have no idea how long I'll be out of the running, but fortunately I'm strong and in good shape, so I hope that will work to my advantage."
Scholtens had an accident while mounting Las Vegas in Den Bosch. The horse slipped on the carpet, when she had her foot in the stirrup and was standing on the mounting block. She twisted her knee and fell.
Full article here (in Dutch).
Related Links
Las Vegas Slips in Den Bosch, Scholtens to the E.R., Indian Rock Not Fit