Saddlery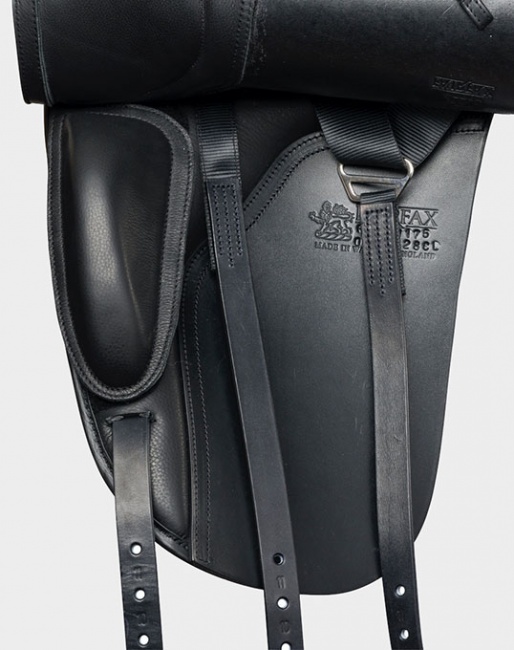 The new Classic Dressage with a moveable block from Fairfax Saddles is adjustable to customise rider fit.
A Saddle for Everyone's Needs
This makes it ideal for riders sharing a saddle on the same horse, and it's also great for newcomers to dressage or intermediate riders because they can adjust the support as their leg position develops and changes. 
Simply move the block, or even switch it to a different sized one to suit the rider's specific requirements.
The blocks can even be positioned asymmetrically to accommodate any remedial issues, such as an injury.
Custom Made in England
This traditional two-flap saddle has a versatile mid-depth seat which is covered in quality English hide leather – as is the soft, cushioned knee pad.
There's a changeable gullet bar which can be swapped through seven different width fittings, and three billets which provide girthing options for the saddle fitter to achieve optimum stability on a variety of conformations.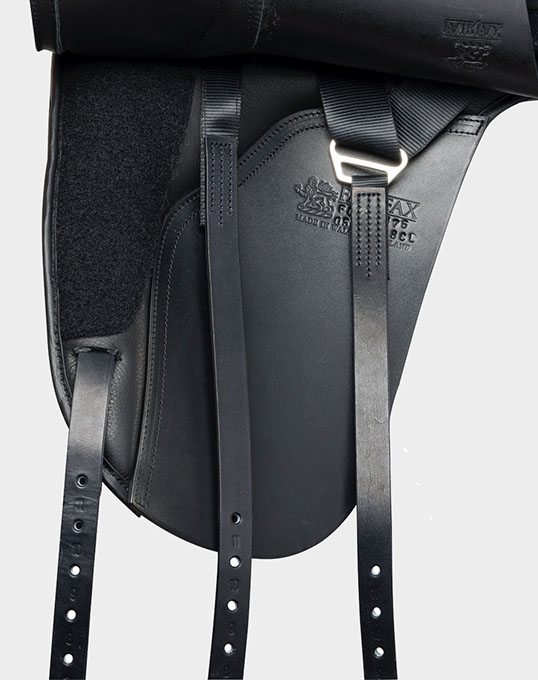 The panels are flocked with pure English wool and lined with shock absorbing Prolite.
Available in 17", 17½" and 18" in black  
RRP €2295
The Saddle of Olympians
Fairfax is the choice in saddle brand of Olympian Charlotte Dujardin and British team rider Gareth Hughes amongst many other high performance dressage riders. 
Discover the brand at www.fairfaxsaddles.com
Related Links
Charlotte Dujardin Chooses the Fairfax World Class Saddle
Fairfax Saddles Launches New Dressage Saddle, the Fairfax Elias
Fairfax Saddles Receives Queen's Award for Innovation
Fairfax Classic Open Seat Dressage Saddle for Riders of More Shapes and Sizes
10 Reasons to Buy a Fairfax Bridle