Words of Wisdom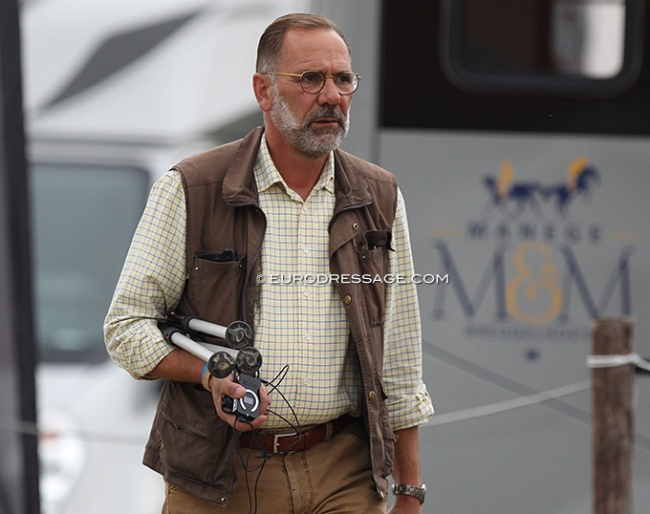 Bert Rutten is the chair of the KWPN stallion licensing committee spoke some words of wisdom at the press conference of the 2023 KWPN Stallion Licensing in 's Hertogenbosch on Saturday 4 February 2023. 
A son of famed Dutch dressage trainer Jo Rutten, Bert is a former international Grand Prix and Dutch team member. He won team silver at the 1986 World Championships. He is known as a trainer of Grand Prix horses and riders and produced KWPN licensed stallions Havidoff, Clavecimbel and Paganini to Grand Prix. He is a former Dutch team trainer. He recently sold his yard in Hunsel (NED) and now focuses exclusively on coaching alongside his job as KWPN stallion licensing committee chair. 
Horses.nl wrote down his words of wisdom. 
On Horses Moving with Tension
"We have to get rid of appreciating horses that move with tension. Also the audience needs to train its eye. I still see too many horses that move with tension and get the most applause."
On Riding Under Pressure
I believe this way of presenting is bygone. I'm convinced that riding under pressure is finished. We need horses that move more on their own; horses who can show the most difficult movements naturally and in a relaxed way."
The Role of Breeding
Breeding plays a big role in that. A horse with the most natural ability will be able to show those movements in the most effortless way. I'm also convinced that rideability and natural talent are closely connection. A horse that can do something easily, will also do it easily."
Photo © Astrid Appels
Related Links
Bert Rutten to Replace Jurgen Koschel as Spanish WCYH Selector and Team Trainer
Bert Rutten to Replace Wim Ernes on KWPN Stallion Licensing Committee
Bert Rutten, New Dutch Dressage Chef d'Equipe
Jo Rutten Passed Away
Words of Wisdom
Words of Wisdom - Jonny Hilberath
Words of Wisdom - Kyra Kyrklund
Words of Wisdom - Gareth Hughes