Danish Warmblood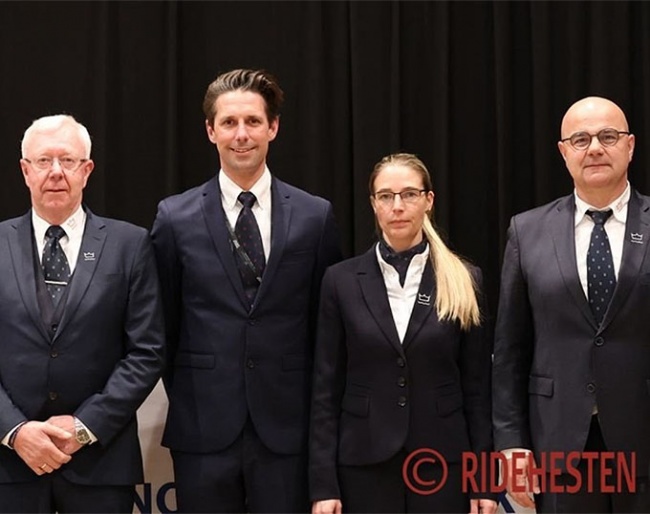 In the wake of Karina Christensen's sudden letting go as breeding consultant for Danish Warmblood, three further resignations followed: Bjarne Nielsen, Johnny Sorensen, and Dennis Fisker all resigned from the DWB dressage breeding department.
A press release posted on the official website of Danish warmblood states that dressage trainer Bjarne Nielsen decided to step down from his position after having served as a judge for DWB for 17 years. 
Veterinarian Johnny Sørensen, a spokesman for the dressage committee, resigned due to "great work pressure." He will continue to be on the judges' list. 
Dressage trainer Dennis Fisker, who was an aspirant for the breeding management in dressage, chose to withdraw from the task after the Danish Warmblood Stallion Licensing in Herning, as it became too time-consuming in relation to his job as national youth team trainer.
Of the five members on the dressage licensing committee that served in Herning last month, only one remains on post: Vicky Nortvig.
Jan Pedersen, president of the Danish warmblood society, seemingly shows no signs of worry. "We have many, very competent judges and riders here at home, and I am convinced that we can put together a strong team that can help support the positive development in Dansk Warmblood."
The list of DWB dressage breeding judges can be seen here.
Photo © Ridehesten
Related Link
Danish Warmblood Parts Ways with Breeding Consultant Karina Christiansen