Education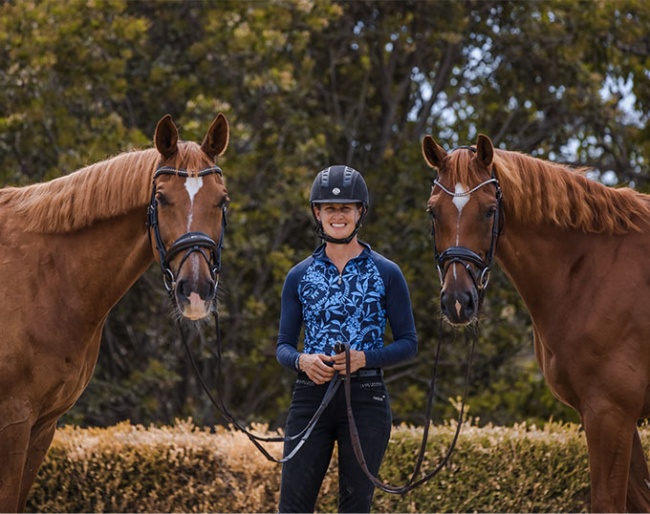 It's not common to be riding at the top of the sport and teaching tens of thousands of students all over the globe - but that's just what Amelia Newcomb is doing. Last weekend at the 2023 CDI Temecula, Amelia won the 3* Grand Prix Freestyle with Natasha, an 18-year old Oldenburg mare by Negro, and debuted her 11-year old KWPN gelding Harvard in the big tour finishing second in the Grand Prix Special.
Learn To Love Your Ride
But that is just half the story. Amelia loves to ride and train but she's also passionate about helping riders all over the globe. During COVID, Amelia started producing free videos on YouTube winning more than 82,000 active subscribers. Riders around the world "learn to love their ride" with her step-by-step how to videos that make dressage accessible to all. 
"It's incredible to help riders all over the world," Newcomb exclaims. "When I first started making training videos, I was doing it for myself and for fun. I did NOT think I could teach people how to ride dressage through the internet. But now I get stopped at horse shows and in stores by riders with tears in their eyes telling me how I've transformed their riding and given them a second chance." 
Dressage For All
The motto of the channel is "Dressage for All" and Newcomb wants to make dressage accessible to all riders.
Growing up in Colorado, Amelia didn't have an abundance of Dressage educational opportunities in the early stages of her riding experience. Through digital and internet advances, this is now a problem of the past. No matter their age, discipline, horse they have, geographical location, or financial status, Newcomb wants to provide quality education to any rider who has a passion for learning.
Click here to visit Amelia's website. Learn more about her free training resources and to watch her latest video.
Get fit, Ride Better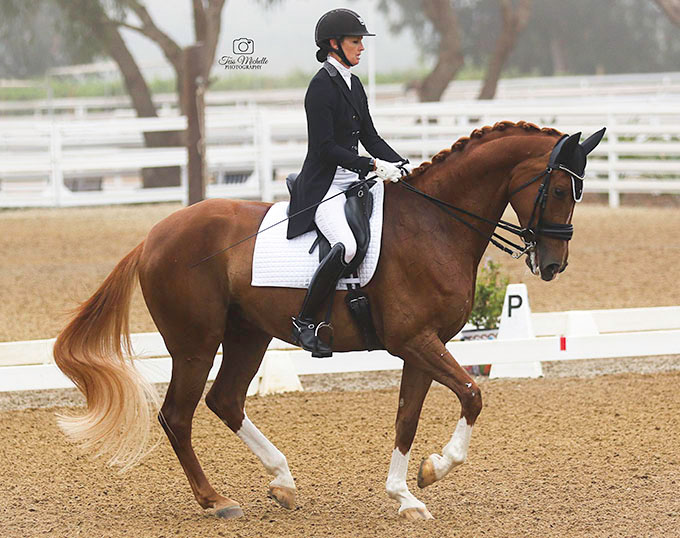 The number one thing that is holding most all riders back is their position. Only a rider in the correct position can give the correct aids! In order to have and maintain the correct position in the saddle you must have control of your body and your position before you get in the saddle.
As riders we need to be supple, strong, and symmetrical to ride well. Riders do not need to have huge biceps or quads so it is important that you find a fitness routine that is designed to meet your needs as a rider.
Download Amelia's FREE Rider fitness PDF. You will get tons of information and video exercises to help you improve your fitness and transform your position in the saddle.
Happy Riding!
--- Amelia
Photos © Tess Michelle