Mexico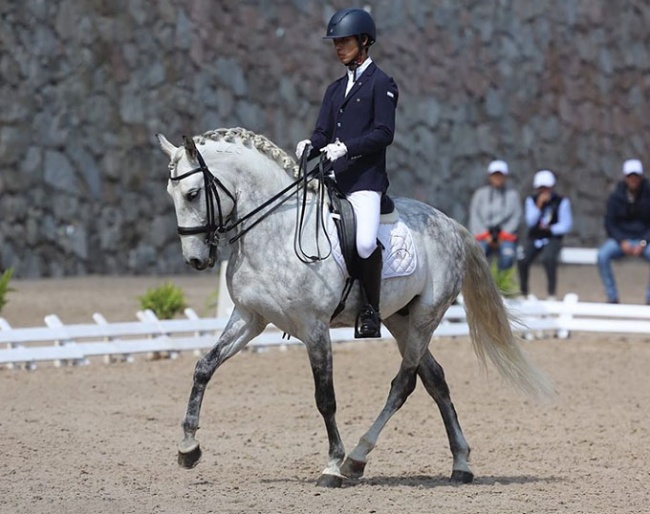 (editor's note, updated 31/8/2023: in the end, Mexico did not have a team at the 2023 NAJYRC. Only one individual junior combination, Sebastian Mendez Rodriguez, competed at the event)
The Mexican equestrian federation will be sending its first ever team to the 2023 North American Junior Riders Championships, which are set to take place at Flintfields Horse Park in Traverse City on August 8-13, 2023.
The North American Youth Championships (NAYC) for dressage is the premier equestrian competition in North America for junior and young riders (ages 14-21). As of 2023 they will also include a division for Under 25 Grand Prix riders (ages 16-25). Young equestrians vie for team and individual medals.
The NAYC is mainly a continental championships with regional teams from the U.S.A battling it out against regional teams from Canada, but on occasion Mexico has sent young riders over to compete. 
This year Mexico will field its first ever full team of four junior riders. They are:
Sebastian Méndez Rodriguez - Jinete, a 9-year old Lusitano by ??
Isabel Trapala Portilla - Quinto, a 20-year old KWPN by Quasimodo Z x All Wins xx (previously named Winddancer)
María José Zuleta Resendiz - Zenque das Lezirias, a 19-year old Lusitano by Quartilho x Lafoes
Paula Vásquez Guerrero - Frido Dido, a 13-year old Dutch bred Oldenburg by Furstenball x Hotline
Photo © Red ecuestre
Related Links
Flintfields Horse Park in Traverse City to Host 2020-2022 North American Youth Championships
Fruchterman Strikes Kur Gold at 2022 North American Junior Riders Championships
Region 4 Wins Team Gold at the 2022 North American Junior Riders Championships