The Netherlands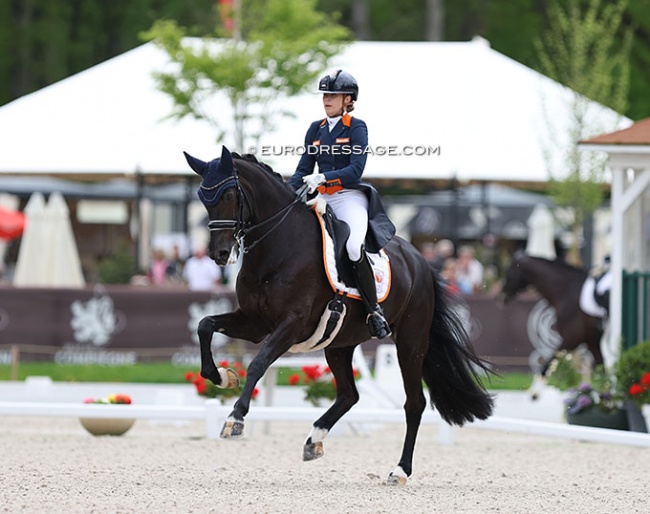 The Dutch equestrian federation has announced the teams that will represent The Netherlands at the FEI Nations Cup legs at the 2023 CDIO Rotterdam in The Netherlands and CDIO Aachen in Germany. 
Team trainer Alex van Silfhout announced the teams following the Dutch Championships in Ermelo last weekend. 
"The Nationals were an ideal observation trial to see where the level is at," Van Silfhout commented. "In agreement with the riders I made my selection to get the best possible teams for Rotterdam and Aachen. We want to compete at both shows with the best team possible. We want to show ourselves at competition where the most happens. At those shows you get a realistic image of where the team stands and what we need to work on."
After Aachen, there is a team selection show in Kronenberg at the end of July after which Van Silfhout will announce the Dutch team for the 2023 European Championships in Riesenbeck (4 - 10 September 2023). the 
Dutch Team CDIO Rotterdam:
Dinja van Liere   – Hartsuijker
Marlies van Baalen  - Go Legend DVB
Emmelie Scholtens  - Indian Rock
Hans Peter Minderhoud   – Invictus
reserve: Diederik van Silfhout  - Filius Apache
Dutch Team CDIO Aachen:
Dinja van Liere – Hermes 
Marlies van Baalen  – Habibi DVB
Thamar Zweistra– Hexagon's Ich Weiss
Lynne Maas  - Electra
reserve; Denise Nekeman – Boston STH 
Photo © Astrid Appels
Related Links
American Teams for 2023 CDIO Nations Cups Legs in Rotterdam and Aachen
2023 Dutch Dressage Championships Without Leading Ladies on Their Top Horses
Van Baalen Takes the Trophy, but Kanerva Makes a Splash at 2023 CDI Aachen Festival 4 Dressage
2022 CDI Kronenberg with a Big Tour for Debutants and Come Back Kids