Germany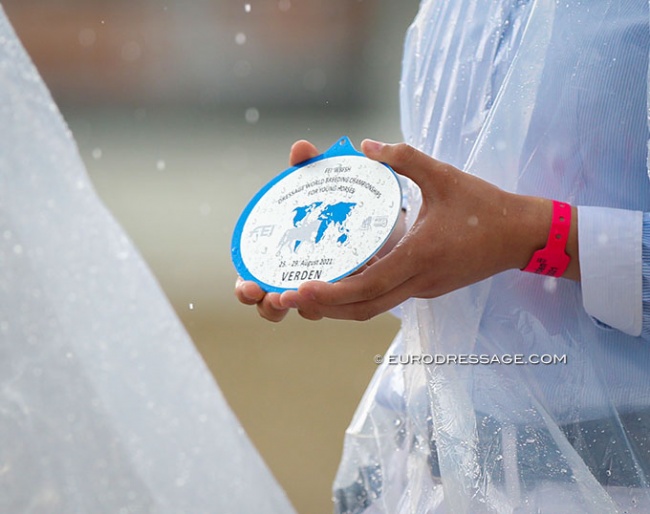 The FEI has allocated the World Championships for Young Dressage Horses to Verden, Germany, from 2025 to 2027. 
This decision marks the return of the event to its "birthplace" Verden, where it first took place in 1997.
From Verden to Arnheim to Verden to Ermelo
Verden is the headquarters of the German Hanoverian breeding society and they staged the first pilot edition in 1997 during the European Championships. 
Two years later the event took place at in Arnheim (NED) during the 1999 European Championships and they also hosted the 2000 edition
In 2001 the "WCYH" returned to Verden during the European Championships and found a "home spot" there until 2016.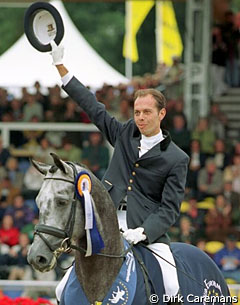 The FEI then decided that the event should not stay located in one venue and gave the KWPN society the opportunity to host it from 2016 through 2019.
For 2020 the Hanoverian verband reclaimed the event but the corona pandemic caused it to be cancelled that year and in 2021 Verden staged the WCYH once again. 
The show, however, returned to Ermelo for a period of three years from 2022-2024.
Back to Verden
The FEI has given Verden the three-year cycle from 2025-2027.
 "We are very much looking forward to this great event, which will find optimal conditions on our show grounds," say show director Wilken Treu and Ulrike Kubelke from pVerd-event GmbH. 
While initially the crowds were apprehensive about the WCYH moving away from beloved Verden to Ermelo, the Dutch succeeded in giving the Championship real championship flair with a beautifully decorated stadium, a big VIP area, and covered seating.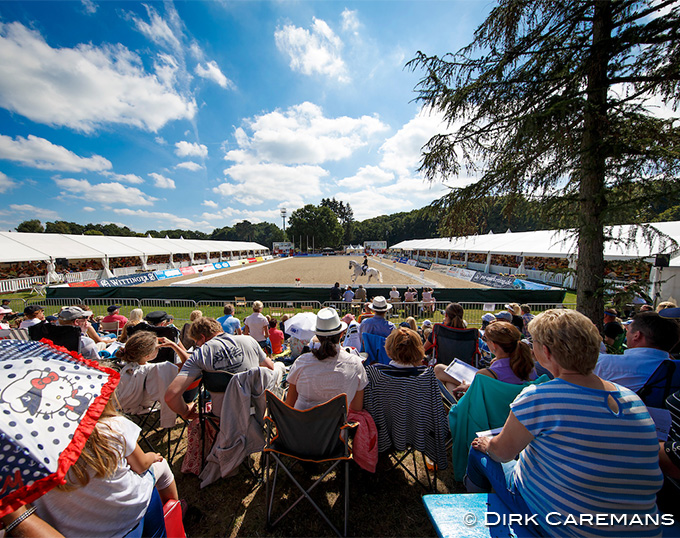 In 2021 Verden got the opportunity to prove their mettle again, but in corona times had to deal with a limited number of spectators and rainy weather spoiled the party. With white tents on three sides of the arena and especially sparse flower decorations the stadium did not generate a "Championship" feel as much as Ermelo has. In the beginning years of the WCYH, Verden host the classes in their big stadium, but then opted for the young horses to perform in a arena surrounded by tents, while the jumpers got to enjoy the stadium.
Photos © Astrid Appels - Dirk Caremans
Related Link
Eurodressage Coverage of the World Championships Young Dressage Horses