Sweden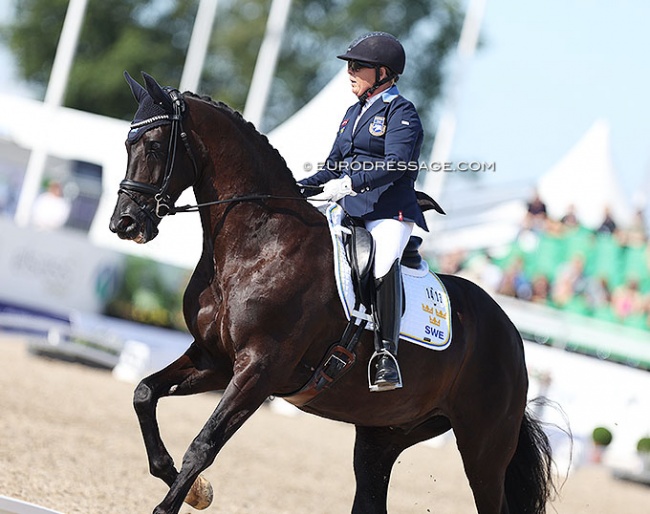 The Swedish equestrian federation has announced the team that will represent Sweden at the 2023 European Para Dressage Championships in Riesenbeck (GER) on 4 - 11 September 2023. 
The decision for the team was made following the Swedish Dressage Championships in Stromsholm last weekend. 
"They are very talented riders with super fine horses, it is a team that must be top notch, they have the whole package," said team captain and selector Mette Ubbesen.
The team for Riesenbeck includes
Anita Johnsson on Curant LA
Louise Etzner Jacobsson on Goldstrike BJ
Lena Malmström on Fabulous Fidelie
Lotta Wallin on  Enebro SB
The non-travelling reserves are Lotta Wallin's second horse Mr. Armego and Clara Laurell with Don Io