Germany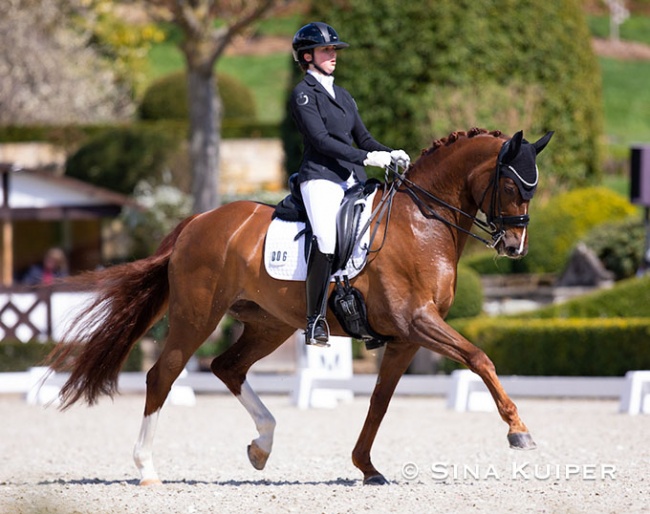 The German equestrian federation has announced the teams that will represent Germany at the 2023 European Championships for pony, children, junior and young riders.
Following two team selection trials - the Preis der Besten and the CDIO-PJYR Hagen - team trainers Caroline Roost and Hans-Heinrich Meyer zu Strohen made their selection.
Germany is sending full teams of four riders in each category. 
The 2023 European Pony Championships take place in Le Mans (FRA) on 24 - 30 July 2023. 
Lilly Marie Collin on Cosmo callidus NRW
Julie Sofie Schmitz-Heinen on Chilly Morning WE or Carleo Go
Mia Allegra Lohe on Tovdal's Golden Future Imperial
Hubertus Stallmeister on Adriano B

Reserve 1: Maria Teresa Pohl on Der kleine Sunnyboy WE
Reserve 2: Lotta Beckmanns on Grenzhoehes Dragon Kiss
Reserve 3: Lilli von Helldorf on Dobby Dobsen
The 2023 European Children and Junior Riders Championships take place in Kronberg (GER) on 18 - 23 July 2023.
Children
Lilly Marie Heins on Skyline
Vivianne Mercker on Djamalla
Madlin Tillmann on Lebensfreude
Marie Bernhard on For Rock G

Reserve 1: Therese Billig on Faro Shen,
Reserve 2: Marlene Zahnleiter on Grey's Highlight
Reserve 3: Victoria Winkmann on Black or White Bordeaux
Reserve 4: Justus Buch on Der kleine Prinz.
Juniors
Lana-Pinou Baumgürtel on Emma FH
Rose Oatley on Sommernacht
Allegra Schmitz-Morkramer on Libertad or Lifestyle
Josephine Ruppert on Bella Donna

Reserve 1: Kenya Schwierking on Imani
Reserve 2: Marie Teresa Pohl  on Lennox US
Reserve 3: Kenya Schwierking on Cecil
The 2023 European Young Rider and U25 Championships take place in Pilisjaszfalu (HUN) on 12 - 16 July 2023.
Young Riders
Lucie-Anouk Baumgürtel on Ferati FH
Jana Lang on Baron 
Anna Middelberg on Blickfang HC
Valentina Pistner on Flamboyant OLD

Reserve 1: Anna Derlien on Holly Golightly
Reserve 2: Greta Busacker on Firlefranz
Reserve 3: Caroline Locklair on Consus
Reserve 4: Lucie-Anouk Baumgürtel on Farlana FH.
The Under 25 team is still to be announced. 
Photo © Sina Kuiper
Related Links
Eurodressage Coverage of the European Young Riders/Under 25 Championships
Eurodressage Coverage of the European Children / Junior Riders Championships
Eurodressage Coverage of the European Pony Championships