Horse24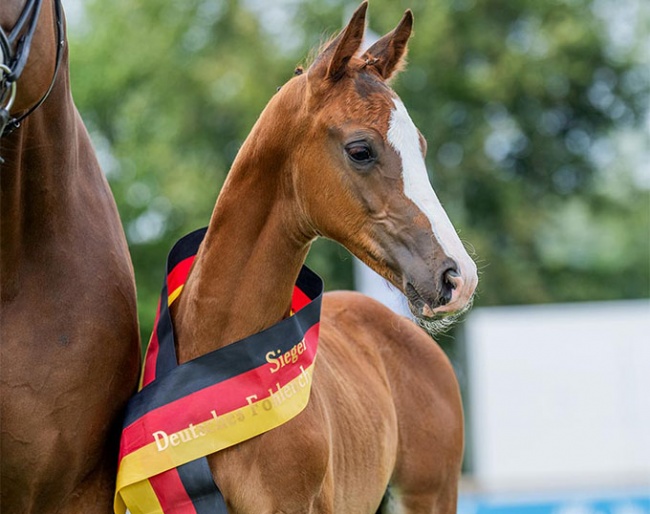 "HORSE24 Champions" - what could be more apt and appropriate for this auction premiere following the HORSE24 German Foal Championships last weekend in Lienen than this name.  All nine hand-picked foals put up for the online auction from 20 to 23 July were awarded gold, silver or bronze or showed up in the finals.
Among them are the amazing winner in the riding pony division and the winner of the Goldfever-class, a jumper colt who, thanks to his particularly supple movements, even made it to the final of the best dressage foals.
A Winning Trio in the Auction
Invincible (1) is the celebrated winner in the dressage colt division. The son by Iron, showing incredibly expressive gaits, is half-brother to Patrik Kittel's up-coming star Sir Floresco.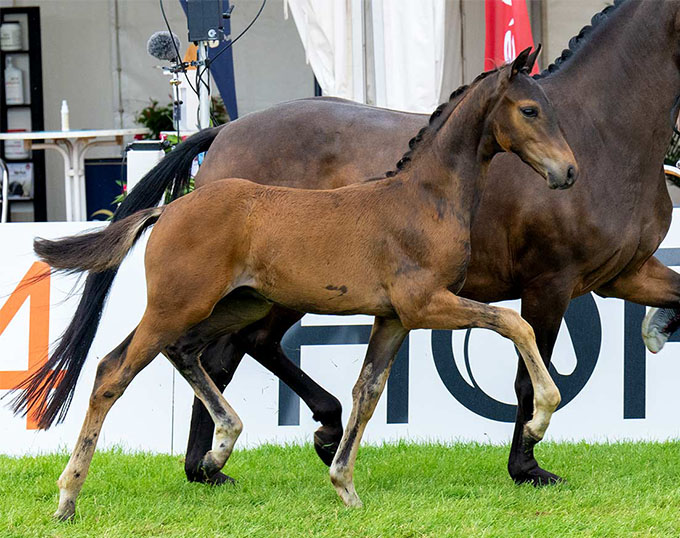 Vice-Champion Fiero (4), a son by the Champion Stallion and Federal Champion Fynch Hatton OLD, also displays qualities of a true future stallion personality.
The silver medallist in the filly division descends from the line of Olympic team bronze medallist Rainier with his American rider Robert Dover and Isabell Werth's Grand Prix Champion Aleppo-S: Flawless (5). Her sire For Gold carries the valuable performance blood of Olympic Champion and three-time European Champion Weihegold OLD.
The winning trio is completed by bronze medallist Belle (6), who even earned three times the maximum score of 10 for her outstanding movements. The gorgeous daughter by Bond is out of the same line than World Cup show jumping winner Arielle under the British rider William Whitaker.
Register to Bid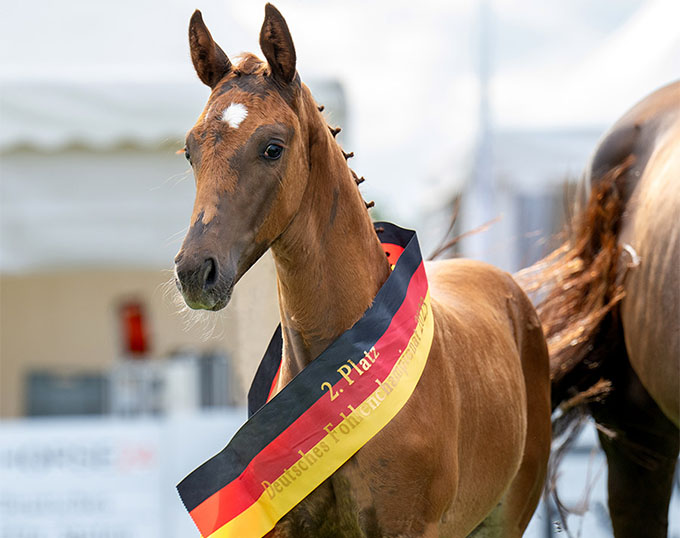 For all important details on the nine "HORSE24 Champions"- foals, click on the auction page of www.horse24.com where free registration will also be possible.
Placing bids will be possible as of Thursday, July 20, 2023 and finish on Sunday, July 23, 203, 7.30 pm.
Please contact HORSE24 founder Simon Kohlenbrenner should you require additional information and personal advice.