Denmark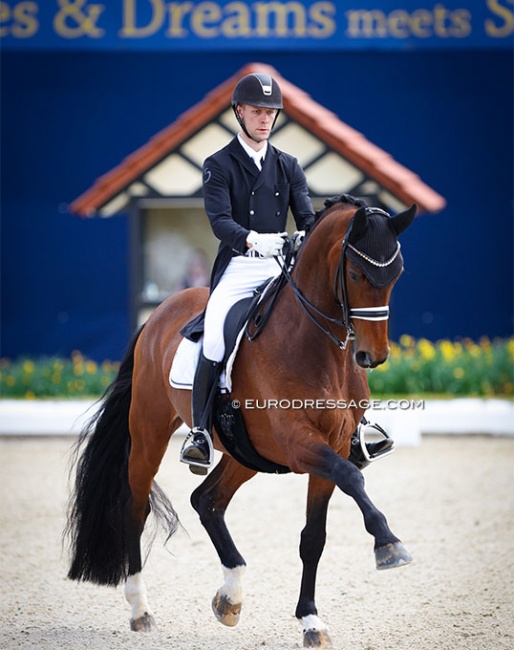 The Danish equestrian federation has selected the team that will represent Denmark at the 2023 European Dressage Championships in Riesenbeck (GER) on 4 - 10 September 2023. 
The Danish dressage team is the reigning World Champion and at the 2021 European Championships in Hagen they won bronze. 
The team includes:
Andreas Helgstrand -  Jovian
Carina Cassøe Krüth - Heiline's Danciera
Daniel Bachmann Andersen -  Vayron (reserve horse Zippo I.M)
Nanna Merrald / Blue Hors Zepter (reserve horse Don Olymbrio)
The other two reserve combinations are Anna Kasprzak (Addict de Massa) and Nadja Aaboe Sloth (Favour Gersdorf).
Experienced Riders, New Horses
Danish team captain Anne-Mette Binder and Danish team trainer Wolfram Wittig made their final pick.
"It is a strong team, but also a team with a few inexperienced horses at international championship level. That makes it extra exciting, especially with a view to us looking into the 2024 Olympics," said Binder. "We have had a broad recruitment field this year, which was also reflected in our longlist. In addition to the team members on the list, Denmark also has other team members who meet the FEI's qualification requirements, and therefore, just like at the World Championships last year, we have given a lot of consideration to how best to field the team."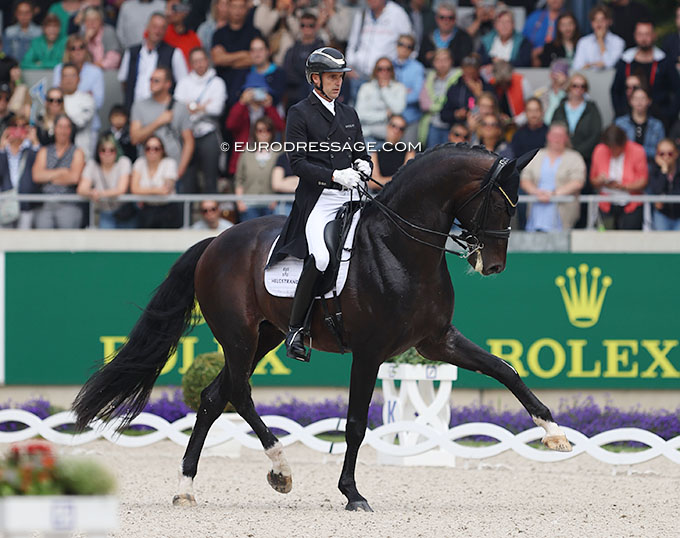 All four riders have team experience, but two new young horses have been selected on the team. Daniel Bachmann's Vayron is a12 -year old Westfalian by Vitalis x Gloster. He was entered for last weekend's CDI Ermelo but withdrawn after mild colic signs. 
After a 10-year old break from team selection (2013 Herning with Akeem Foldager), the 2008 Danish Olympic team bronze medal winning Helgstrand has been able to ride himself back on the team, this with the 10-year old KWPN stallion Jovian (by Apache x Tango). He will therefore return on Team Denmark at the 2023 European Championships which are hosted at his own company Global Equestrian Group's show grounds in Riesenbeck. The event is also sponsored by Helgstrand owned companies such as Helgstrand Dressage and Kingsland. 
Team Camp
The team members will be going into training camp at Blue Hors in Randbol on 21 - 22 August 2022.
"The bootcamp is the last preparation before the EC," Binder explained. "It is not there to test or measure the team members against each other, but to help them get as well dressed as possible for the tasks ahead. We do that, among other things by program riding with the internationally recognized judge Dietrich Plewa, vet checks and massages for the horses," explains Anne-Mette."
Photos © Astrid Appels
Related Link
Eurodressage Coverage of the European Dressage Championships