Prinsjesdag Foal Auction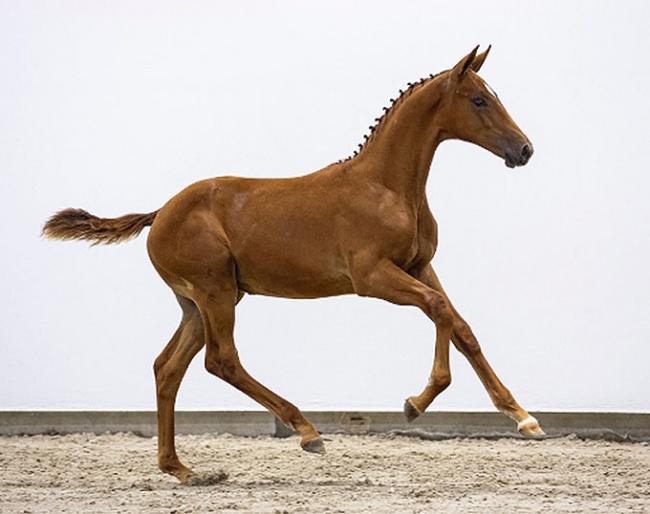 In addition to the live auction scheduled for Tuesday 19 September, Foal Auction Prinsjesdag is organizing an online auction from Friday, August 25th, to Tuesday, August 29th, featuring a total of 17 foals.
"The entries this year were once again extensive, but due to limitations in the physical auction, we had to cap the number. Nevertheless, we couldn't overlook the quality of these foals, hence the introduction of this online edition," explains Chairman Arjan van der Waaij. The selection committee has selected a collection of six dressage foals and eleven jumping foals.
The collection of showjumping foals originates from some of Europe's most esteemed damlines. Among them is a great-grandson of Narcotique de Muze II, an Arezzo VDL colt out of the line of Larthago, a Cardento son from World Cup winner Donnatella-N, a Cornet du Lys colt out of the Roosakker family, and other promising talents.
The dressage foals also bring in genetically interesting pedigrees, including a striking daughter of Vitalis, foals from the renowned Texel breeding program, and a special colt from the line of O.Esther and Sisther de Jeu.
Arjan van der Waaij explains, "This group of foals is certainly on par with the foals in the september Prinsjesdag auction, upholding the Prinsjesdag motto: 'The Power of Performance!'"
The complete collection can be viewed at: https://www.prinsjesdag.eu/nl/online-veiling/
Bidding will be open from 10 am on Friday, August 25th, until 8 pm on Tuesday, August 29th.