FEI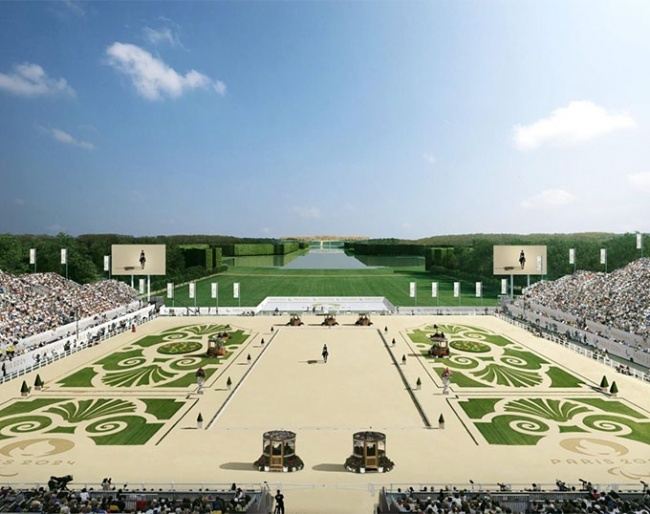 With the 2023 European Championships in Riesenbeck (GER) on 4 - 10 September 2023 rapidly approaching, the race for 2024 Paris Olympic team tickets is still wide open.
Overall, there are 15 Olympic team slots up for grabs for Paris 2024 - one has been allocated to France as the host country, with the remaining fourteen team quota places allocated through FEI Olympic Group Qualification Events.
Which Teams are Already Qualified?
The six highest ranked teams from the 2022 World Dressage Championships, Herning (DEN) - Denmark, Great Britain, Germany, Sweden, The Netherlands and the USA have secured their places.  
Also from Herning, the place for the highest ranked team from the Olympic Group G went to Australia.
At the 2023 CDIO Pilisjaszfalu (HUN), Poland won the Group C allocation, this leaves just 6 slots left for teams to win.
Six More Slots to be Decided Soon
The 3 highest ranked teams not already qualified from the 2023 European Dressage Championship in Riesenbeck (GER) this September will gain a berth to Paris.
The 2 highest ranked teams from FEI Olympic Groups D and/or E at the 2023 Pan American Games, Santiago (CHI) in October will further complete the list
The final spot will go to the winner of Olympic Group F (Africa/Middle East), for which the allocation procedure for is still to be decided.
See the list of the FEI Olympic groups here. See the qualification rules here.
Related Links
Eurodressage Coverage of the 2024 Olympic Games
How to Qualify for Dressage at Paris 2024. The Olympic Qualification System Explained
Australia Qualifies Team for 2024 Paris Olympics
Poland Wins Group C Olympic Team Qualifier at 2023 CDIO Pilisjaszfalu