2023 European Para Dressage Championships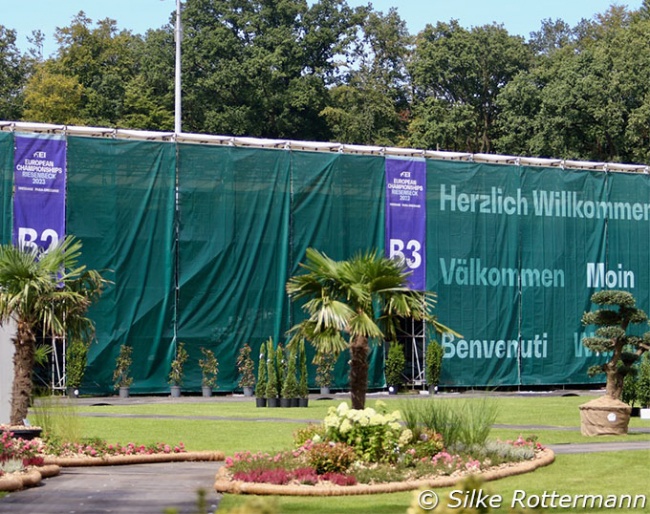 -- Text and Photos © Silke Rottermann for Eurodressage
A day before departing to the 2023 European Para and Dressage Championships in Riesenbeck on Sunday 3 Septeber 2023, I wrote a desperate WhatsApp to Astrid Appels. I pinched a nerve and did not know what made me more mad: The overwhelming pain it caused or the fear not making it to my first European para championships for Eurodressage.
Finally my pharmacy as well as my landlord, who is a physiotherapist, came to the rescue; the latter in particular sacrificing her Saturday afternoon to treat me instead of sitting on her horse, but with the result that I could travel the 450 kilometers Sunday early morning in a thick mist which reminded me that autumn is not far away. The motorways up north were, for once, empty and I trundled along, taking it easy after the nerve-wrecking day before.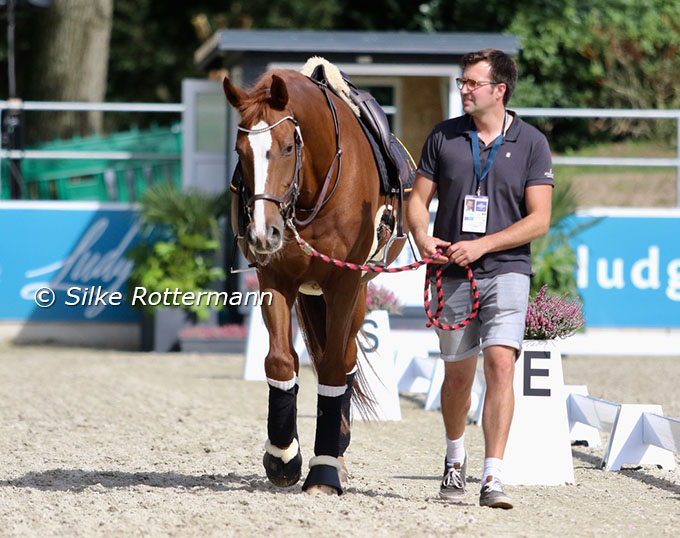 When I arrived at Riesenbeck around noontime the sun was shining and the temperatures felt more than just over 20 degrees. The beautiful show-grounds were still a bit "sleepy" with no spectators, and workers putting the finishing touches here and there.
I headed straight for the two arenas for para dressage which are next to each other: one is the warm-up ring, the other the competition arena.
The FEI purple medal podium was already there and while taking photos of some of the riders from the many different nations, who entered between 1 and 5 pm, I asked myself who would find him- or herself there in the next days? Soon we will know.
Follow Eurodressage in the upcoming week for complete coverage of the 2023 European Dressage and Para Dressage Championships.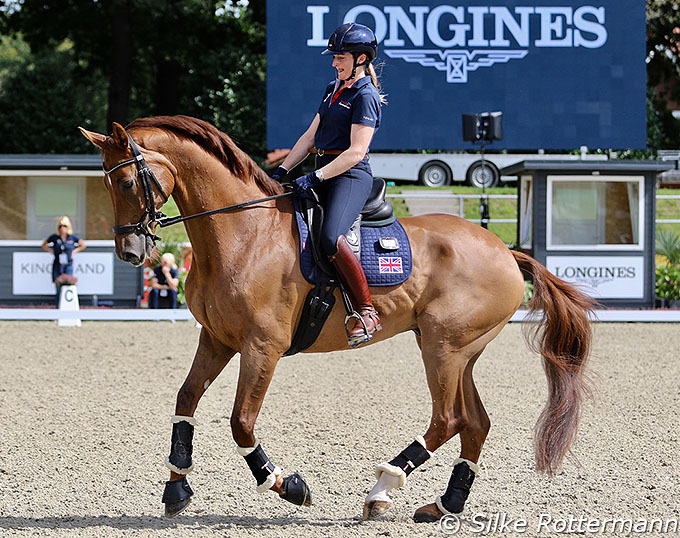 Rottermann will be following the para dressage riders, while Appels is scrutinizing the tests in the dressage arena.  More coverage and photos to come in the upcoming week.
-- Text and Photos © Silke Rottermann for Eurodressage - NO REPRODUCTION ALLOWED !
Related Link
Eurodressage Coverage of the 2023 European Dressage Championships