Spain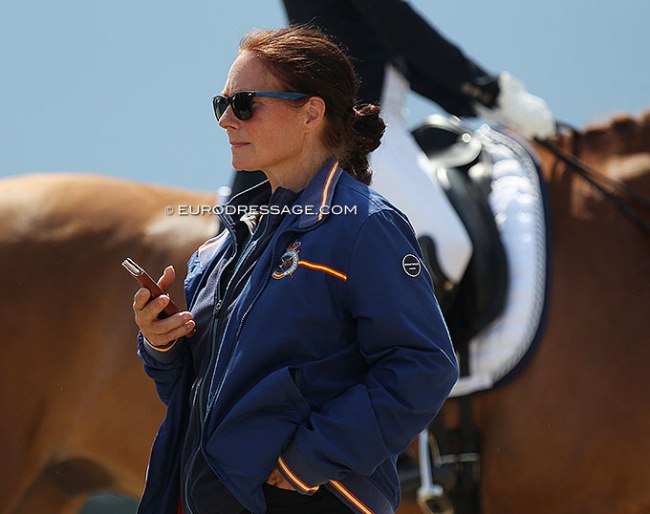 Jenny Eriksson, the Spanish youth team trainer, and the Spanish Equestrian Federation (RFHE) have parted ways.
Jenny's absence at the 2023 Spanish youth championships three weeks ago was already a sign that the air was not clear between her and the federation. 
Jenny Eriksson
The  Finnish Eriksson started out working for Kyra Kyrklund in Helsinki, before moving to the Rehbein family in Germany. She represented Finland at the 1987 European Championships and finished sixth with the Finnish team at the 1988 Olympic Games in Seoul. Her most famous horses were My Way, Watteau and Schicksal. Her last show results in Germany date back to 2004 on Captain's Rennoir and Schicksal.
Before accepting the position at the Spanish equestrian federation, Jenny worked as an independent trainer and rider at stable Oberbiegelhof in Bad Rappenau, Germany, where she coached Finnish young rider Julius von Staff-Reitzenstein. In 2017 she was based in the Munster area.
Spanish Youth Team Trainer
Eriksson succeeded Nicky Barrett as the Spanish youth team trainer in the autumn of 2017.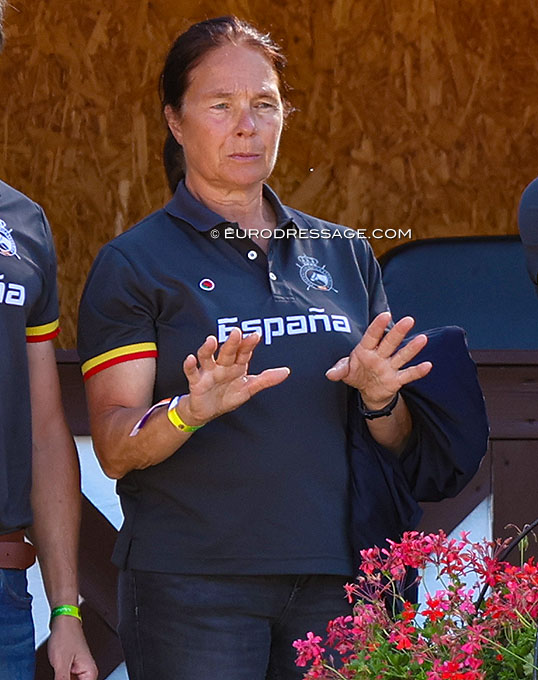 She was highly liked amongst the Spanish youth crowds for being clear and direct in her communication. In the five years on the job Eriksson probably achieved the best results at the 2022 European Under 25 Championships, where Spain was fourth with the team and Alejandro Oliva Lazar won double silver.  This year the Spanish Children team also won team bronze at the 2023 European Children Championships.
End of the Collaboration
Today, RFHE announced that "Jennifer Eriksson and the RFHE will not continue with the collaboration." No reason for the discontinuation was cited.
"We want to thank you for the love and willingness with which you carried out your work and express our sincere gratitude for the work and results obtained over the last few years,"RFHE stated, "wishing you the best in the continuation of your career as a coach."
Related Links
Jenny Eriksson Appointed New Spanish Youth Team Trainer
Spanish Squad Training Sessions to Begin in January 2018
Photo Report: Maksakova Sweeps Under 25 Division at 2020 CDI Grote Brogel