France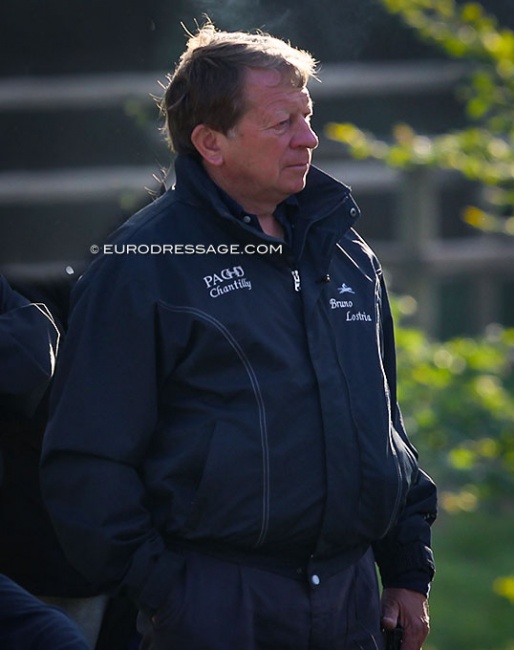 Bruno Lostria, a French dressage trainer and the head of the Lostria dressage family, has passed away on 22 September 2023. He was 72 years old.
Dressprod reported the sad news after Magnusson posted it on Facebook.
Trainer
Lostria was a highly respected trainer and clinician in France and abroad.
He was the French national youth team trainer for 12 years, trained Brazil for three years in preparation for the Pan American Games and taught numerous masterclasses in the U.S.A.
In the late 2000s he trained French youth rider Jessica Hel to notable international success for which he was decorated with the  2009 Astley Academy Trainer's Award.
Lostria Family
Bruno was married to Swedish Grand Prix rider Sara Magnusson-Lostria and their daughter, Ella Lostria, is a French Under 25 team rider. 
The family runs a dressage training stable, Ecuries de Ronquerolles, which they established in 2013 just north of Paris. They renovated the property to lift it to their standards. 
In October 2022 Bruno underwent heart surgery but developed numerous complications which he bravely battled. Unfortunately on 22 September he lost that battle and passed away at the Saint Joseph hospital, where he was being treated. 
"Till the end, Bruno was passionate about horses, training and passing on his knowledge," Sara stated. "He was a wonderful husband and father to Ella."
Photo © Astrid Appels
Related Links
French Riders Short Listed for 2012 European Junior/Young Riders Championships
French Teams for 2010 European Junior/Young Riders Championships Announced
Ten French Dressage Personalities Receive 2009 Astley Academy Awards