Denmark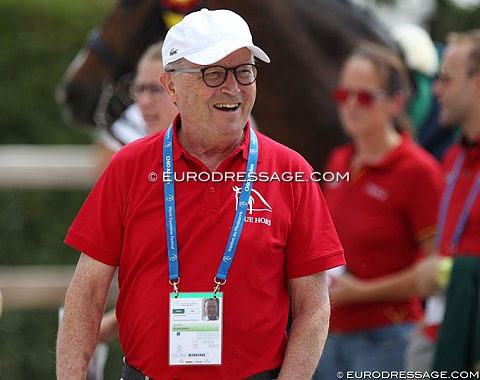 Blue Hors Stud has announced major changes to its management and business structure going into the future. The famous facility in Randboel will be sold and the top dressage horses and breeding stallions will move to Stutteri ASK.
Blue hors stud is owned by Danish billionaire Kjeld Kirk Kristiansen (Lego). 
Generational Handover
The Kirk Kristiansen family completed a generational handover earlier this year and the future of Blue Hors has been discussed.
In May 2023 this  hand-over was completed as Kjeld's son Thomas Kirk Kristiansen took over the role as Chairman of the Board of Directors in KIRKBI A/S from Kjeld Kirk Kristiansen. With this, all central board positions are now handed over to the fourth generation of the Kirk Kristiansen family. In practice, this means that Thomas Kirk Kristiansen is the Chairman of KIRKBI A/S, Chairman of LEGO A/S as well Chairman of the LEGO Foundation. Also, in May 2023, former dressage rider and Kjeld's daughter, Agnete Kirk Kristiansen (previously Kirk Thinggaard), a fourth generation owner, was elected board member of KIRKBI A/S.
Ramifications for Blue Hors: Downsize
"Going forward the Kirk Kristiansen family has decided upon a smaller and simpler setup, where Blue Hors will be located next to Stutteri Ask in Kristiansminde on Funen," Blue Hors stated in a press release. "By doing so the family's equestrian activities, dressage as well as jumping, will be gathered on Funen and Blue Hors will share facilities with Stutteri Ask which will carry on with the same activity level as now.
Danish national team rider Nanna Merrald will continue as head rider for Blue Hors. Blue Hors will reduce its ambitions to just top sport dressage. Blue Hors will continue to run the stallion station but the remaining parts of Blue Hors will be phased out within the next six months.
Merger and Sale
Those two branches will move to Stutteri ASK within the next six months and the Randbøl yard will be sold.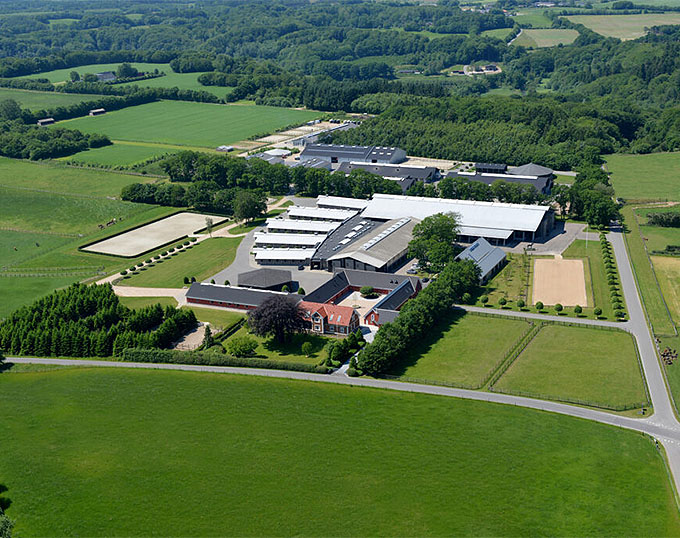 "The plan is to sell a larger number of horses and buildings etc. in Randbøl. Unfortunately, this also means that Blue Hors at some point will have to lay off most of its employees. However, the company will do its utmost to help each employee and respect individual wishes and requirements.
"I am proud of the results that Blue Hors has delivered within competitions and breeding for the last 30 years and I feel a great joy by the very high level that characterizes the Danish breeding of dressage horses today," said Kjeld Kirk Kristiansen. "Blue Hors has grown extensively through the years and today the company has numerous business areas. Now it is time to re-establish a simpler setup centered by the two areas where it all began – the dressage and the breeding. My family and I are looking forward to this but regret the impacts this will have on our valued employees."
Photos © Astrid Appels - Blue Hors
Related Links
Bonderman Sold to Signe Kirk Kristiansen
Signe Kirk Kristiansen Buys Suarez
Blue Hors Zee Me Blue to Thomas Kirk Kristiansen
Louise Leatherdale Buys Thomas Kirk Kristiansen's Wellington Farm
Agnete Kirk Thinggaard Joins Team Blue Hors, Takes Over Ride on Veneziano
Finnish Team Horse Jojo AZ Sold to Denmark