Elite Dressage Pony Sales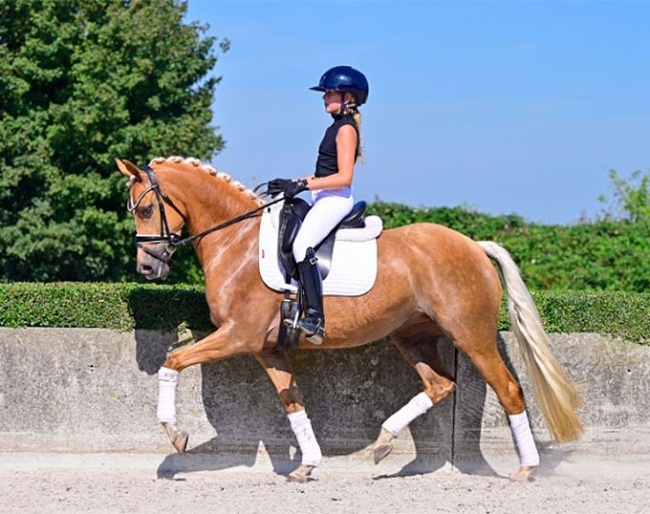 Secure your future star for national and international pony sport at the 2023 Elite Dressage Pony Sales in Zoelen, The Netherlands, on Saturday 7 October 2023. Gerrel Vink and his team have handpicked a collection of 31 ponies ranging from unbroken 2.5-year old prospects to rising FEI level dressage ponies. 
The 2023 edition of the Elite Dressage Pony Sales will be an "OnLive" auction. Bidding can be done on the scene in Zoelen as well as via the online bidding platform. The auction is streamed live on ClipMyHorse.
Collection Highlights
The collection boasts a group of talented young sport ponies, including 2.5-year old prospects of all sizes who can become allround, family ponies as well as top sport dressage ponies. Many ponies in the lot have the quality for a clear future in international pony sport.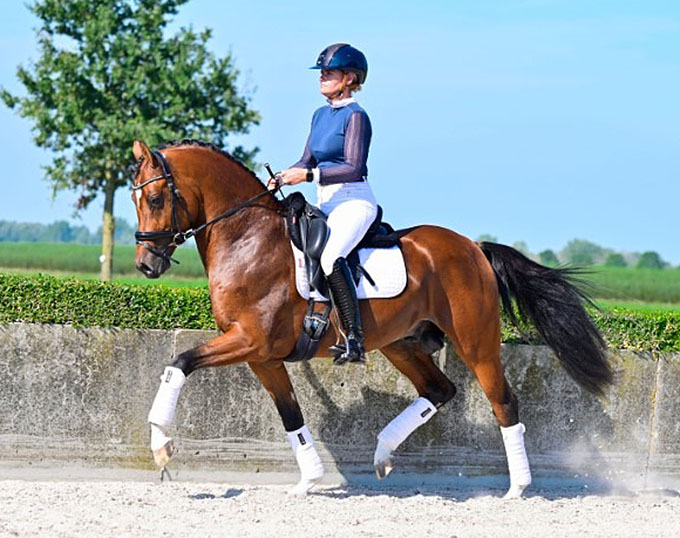 One of the highlights in the collection is Golden Sea Salt (by Coelenhage's Handsome King x Klein Roderijs Coctail), the Welsh Cob WPBR champion of The Netherlands.  This 3-year old mare became "Ster" with a 1st premium at the mare inspection. She is an eye-catching palomino, produced under saddle and with three good basic gaits! She has participated in her first competition where she scored over 75%. A fantastic pony for the top sport or breeding.
The 3-year old stallion Thrianta's Prime Time (by Spoorzicht's Jupiler x Pippin's Pride) is a future FEI pony with three very good basic gaits and the looks to stand out in the show ring.
The 5-year old Heidepeels Stitch (by Waxwing Penny Guy x Rowols Poko) is the bronze medal winner at the 2023 Dutch Young Pony Championships. He moves fantastically and has been scoring 83 and 84% in the young pony classes.  A super FEI prospect for 2024.
Bidding Is Easy
Bidding is easy! Experience the excitement of the live auction on 7 October 2023 or follow the auction via ClipMyHorse and use the bidding platform.
To bid online, register for free
To discuss the ponies in detail and to schedule a viewing, contact:
Auction Time Schedule
10h00: doors/stables open
All ponies can be viewed, test riding possible until 15h30 (on appointment, full = full)
17h30: presentation of the ponoes
20h00: auction begins