Grand Prix Sales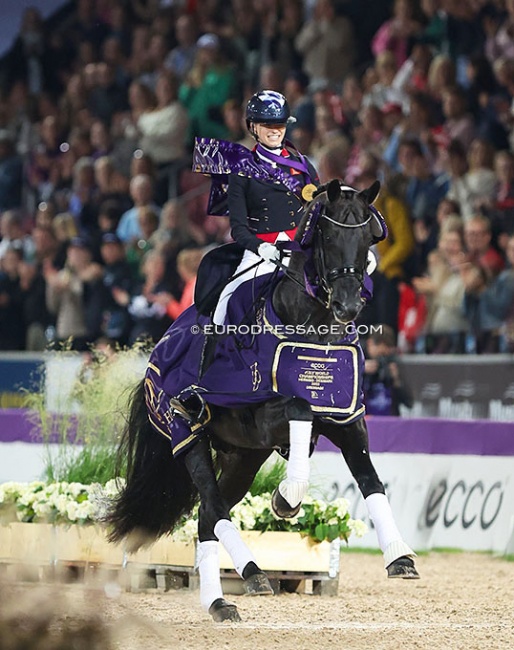 Grand Prix Sales has collected an exciting squad of jumping and dressage embryos and (brood)mares.  The online auction starts on Monday 20 November at 10.00 AM and ends at 08.00 PM (CET Brussel).
Female embryo Glamourdale x Vivaldi
Stare premium elite grandam Rumira is not only the full sister to the Grand Prix Stallions Rubin Royal, Glock's and Blue Hors Romanov but also to the Grand Prix horse Rubin Action and the stallion Blue Hors Rockefeller. Rumira shows off with some excellent dressage offspring: the approved stallion Denim de Hus, the Grand Prix horse Don Amour de Hus and the ZZL dressage mare Rumira Larina. 
Top dam lines of Sandro Hit, Foundation, Blue Hors Don Schufro…
From the premium Hanoverian mare Frau Pigge, the full sister to grand prix stallion Foundation we selected an embryo by the promising stallion One Two Three. The grandam of the embryo Sezuan x Totilas is the full sister to Sandro Hit. From the dam line of Blue Hors Don Schufro we selected an embryo by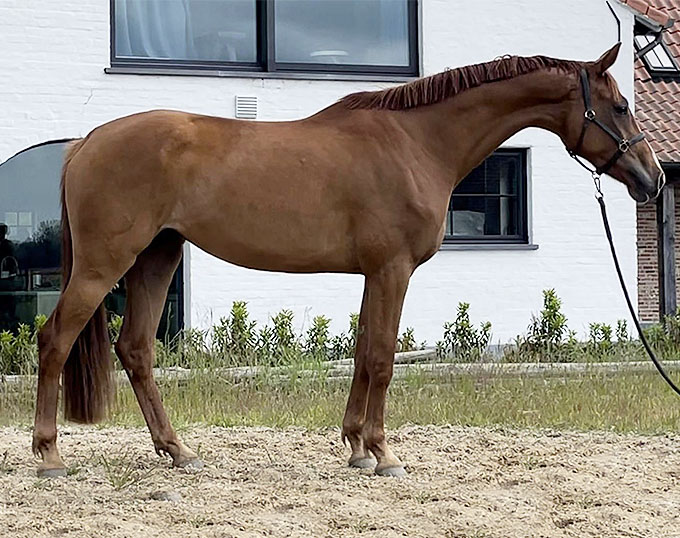 Sir Donnerhall x Vitalis.
Check out all the embryos on our website!
Mares
Demeter B (Jazz x Rubinstein I) is the mother of Blue Hors Nordic and the PSG/Inter I dressage horse Kind of Magic. Demeter B competed at Z2-level. Grandam Rhea B has four offspring competing at Grand Prix level and ZZL and Z2 level. Great grandam Hera I (Belisar) delivered also a Grand Prix dressage horse: Ulixes.
Demeter B is in foal to World Champion Glamourdale!
Parendy P (Desperados x Painted Black) is the half sister to the approved stallion Fürst Jazz. Parendy P received 80/80 points for her model and gaits by KWPN.  Her half brother Odysseus P won the 4-yrs-old under saddle at the Interland Fokdag in The Netherlands with a 9 for walk, a 9,5 for canter and a total of 85 points! Grandam Borendy finished in 9th place at the KWPN Dutch Championships in Ermelo in 2009! She is the sister to the approved stallions Zhivago and Estados both competing at PSG/Inter I level.
Online bidding
As of 20 November at 10.00 am bidding is open. The auction closed the same day at 08.00 PM (CET, Brussel). Before bidding you need to register (for free) on our website first.
Detailed information of all foals including videos, pedigrees and veterinary report are published on www.grandprixsales.nl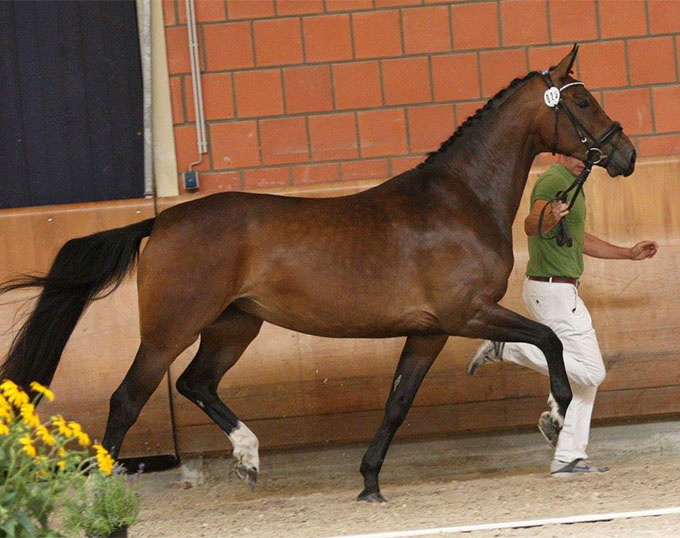 Embryo available by One Two Three out of this elite mare, Frau Pigge