2013 Equine Elite Auction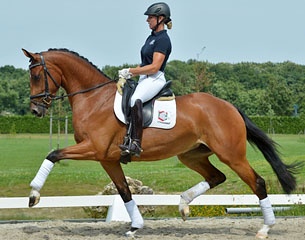 For the ninth year in a row The Netherlands is getting ready for Europe's most spectacular "Dressage Party", the Equine Elite Auction.  The selections have been completed and the auction is in the final stages of vetting the horses.
Whilst the vettings are being performed the selectors are remaining quiet about their selection for the auction, but they have assured us that the horses will be added to the website immediatley after succesful completion of their veterinary examinations.
One of the selectors, Diederik Wigmans, commented that this year's collection is predominately made up of "trained" horses. Only six 3-year olds made the grade for Equine Elite this year. The entire auction collection usually includes around 45 to 50 horses. One small twist this year is the introduction of a small Group of 2-year old stallions.
Diederik commented "many of our visitors have been requesting for years that we auction a couple of high quality 2-year olds. This year we decided to add some variety and have managed to secure a small number of fantastic youngsters to the collection".
Trial rides by appointment commence on 14 September 2013  up until the auction on 26 October 2013. The official presentation evening is on Wednesday 23 October 2013 and entry is free.
However, as always, please note that reservations are obligatory for the auction itself on 26 October 2013. There are no ticket sales at the door and the event has sold out every year since it began. 
Keep an eye on the website www.equineelite.nl