Van Olst Sales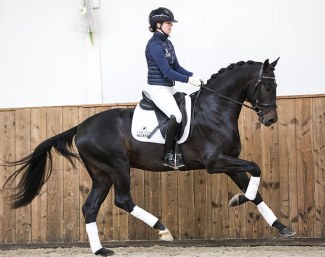 The 2018 Van Olst Sales is one of The Netherlands' leading young dressage horses sales boasting a top collection of youngsters, exquisitely bred and professionally started under saddle. Buy your next future star at Van Olst Sales on 30 March 2018.
One of the collection highlights is Primo-V, a 3-year old stallion by Nespresso x Lord of Loxley x Donnerhall.
Primo-V is an exceptionally appealing Nespresso-son with an interesting pedigree. He shows a lot of technique in his movement. Primo-V has good action and flexion in his hocks. He has good foreleg action and an uphill way of going. He engages easily and shows talent for collected work. Primo-V is still a stallion.
The blood of very well known international stallions flows through his veins. Negro, Lord Sinclair, Sandro Hit and Donnerhall are each and everyone of them stallions that guarantee worldwide above-average sport horses.
2018 Van Olst Sales on 30 March 2018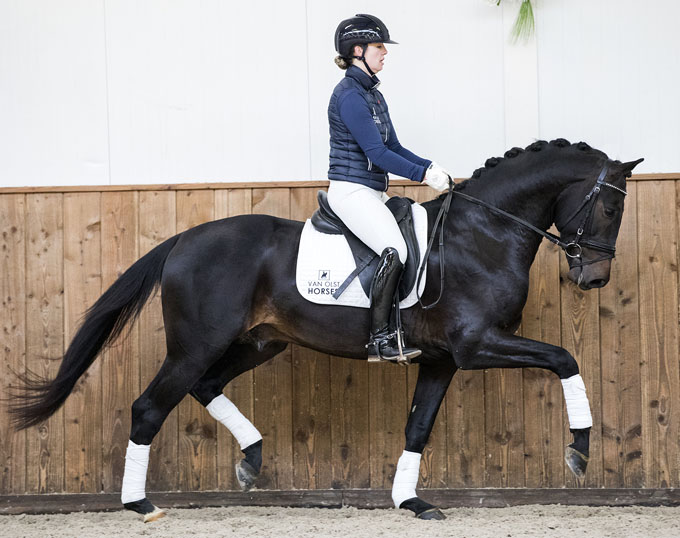 The 2018 Van Olst Sales collection includes 37 young dressage stars that will be up for auction in the 2018 Van Olst Sales taking place at his yard in Den Hout, The Netherlands, on 30 March 2018 at 19h00.
The 2018 collection includes approximately six licensed stallions, 23 saddle broken and lightly trained 3-year old geldings, three 4-year old geldings and about six 3-year old mares. Several wild card horses will be added to complete the collection in the next two weeks.
Two under saddle presentations will be held: the first one on Wednesday evening 28 March at 19h30 and the second one on Friday afternoon 30 March at 15h00. 
For try-outs and appointments to discover the horses, contact +31 162 429360 or email info@vanolsthorses.com
Discover the entire collection at www.vanolsthorses.com of www.vanolstsales.com