Interview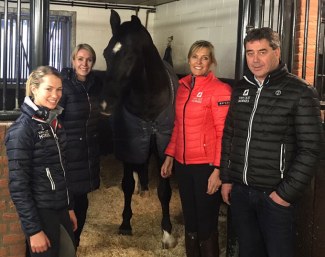 Piaffe, the leading rider management company based in the United Kingdom and exclusive representatives of Charlotte Dujardin announce new signings to its roster as it nears the end of another strong year for the company.
Charlotte Fry needs no introduction to the dressage world and is heavily lauded as the one to watch for the future. She was crowned world champion in the seven-year-old section at the World Breeding Dressage Championships in early August, where she rode the Van Olsts' astounding young Lord Leatherdale x Negro stallion Glamourdale to a resounding victory. Fry was also crowned under-25 European champion in Exloo, the Netherlands earlier this year. At the same show, she achieved a personal best with a score of 82.145 with the lovely 10-year-old gelding, Dark Legend, to also be crowned U25 Freestyle champion. As a result of her astonishing year, the offers of sponsorship and media requests have been coming in thick and fast, as interest in Fry and Van Olst Horses continues to grow, and that's when Piaffe was approached.
Founder of Piaffe, Abby Newell told Eurodressage that it is a humbling end to the year to have Charlotte Fry, Van Olst Horses and dressage rider and influencer Harnacke join the roster of talent Piaffe works with. Eurodressage spoke with Newell to find out more.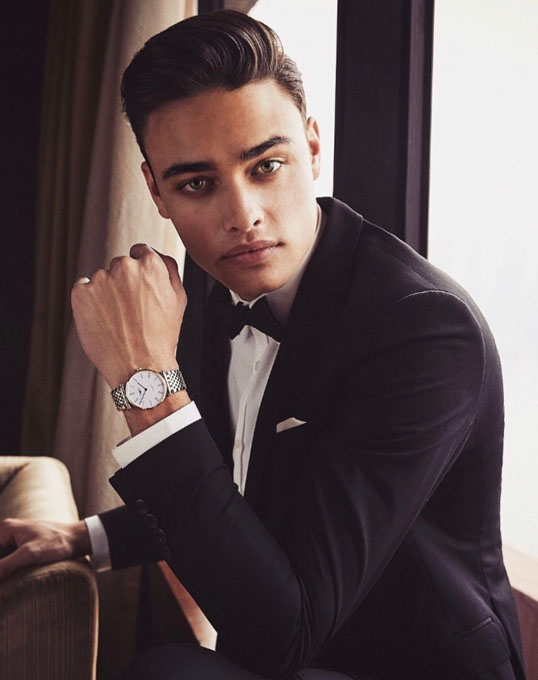 Eurodressage: How did the Fry / Van Olst signing come about?
Newell: I flew to Holland a few weeks ago to talk through things with Anne, Gertjan (Van Olst) and 'Lottie' since their incredible year has catapulted their brand and endeavours into a whole new space. It was such a privilege to go to their stables as I've never been before, but heard so much about them all. Before we even sat down to talk about how we could all work together, it was the little things that captured my attention about the place. On the drive there from the airport; when we approached the property, it was lovely to see so many horses turned out in fields just being horses. The stables has a really homely feel and the staff are so friendly and welcoming; I felt like I had known everyone for years and the horses are just stunning. Watching Lottie and Anne ride all day was a real privilege; the talent in their stables in endless.
Eurodressage: And did you meet Negro?
Newell: Yes I did! Have to say, the heart skipped a beat a little bit. He is in super condition and you can see Valegro in him. He was in a huge field when I arrived, just enjoying life. They treat him like a king at Van Olst, he wants for nothing and I think he knows how special he is.
Building on its continual and ever evolving ambitions, Piaffe still remains the most well known and successful company in its field; representing riders from Olympians, to those who have strong medal potential and those who are progressing through the levels.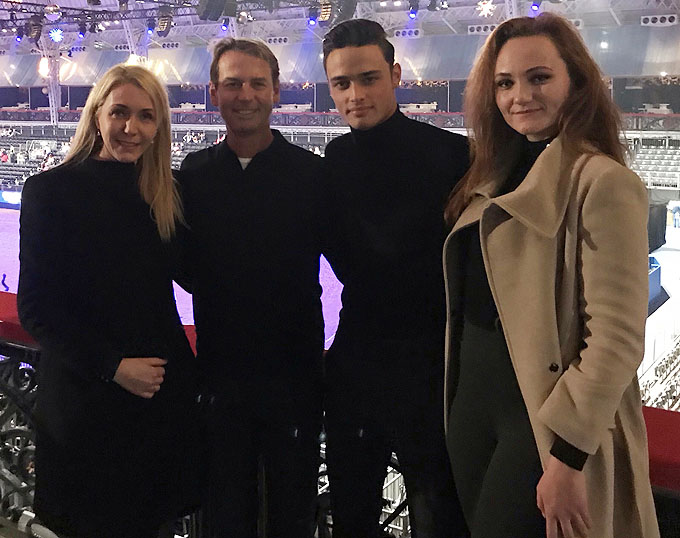 Eurodressage: How have you come to work with Mattia Harnacke?
Newell: Matt and I had been speaking for quite a while about his career and we finally met at the World Cup Finals in Paris earlier this year, where he was acting in his role as influencer and brand ambassador for Longines. Matt is a lovely guy and so mature beyond his years. He knows what he wants and is committed to working hard to achieve it. He is supremely smart at managing his affairs and has already achieved a lot as an international model and equestrian influencer. For us personally, the fact he is so down to earth and humble makes working with him such a pleasure. If we can play a small part, at the very least, in helping him achieve his goals, then we will be grateful for that.
Eurodressage: What will Piaffe be targeting for Harnacke in 2019?
Newell: As mentioned above, Matt is already very good at building his brand and managing his business and is currently the most followed equestrian account on social media. He travels the world going to various shows such as the World Equestrian Games, Commonwealth Games, Fiera Cavalli to name a few and is the first influencer engaged by the FEI. We want to build on the shows he attends in 2019 and recently secured his first visit to Olympia International Horse Show in London this month, where he did a lot of pre promotion, on site interviews, insta stories and so forth. I was thrilled that H Power (the team behind Olympia and Royal Windsor) took a chance on working with an influencer, demonstrating just how committed they are to innovating at their shows and bringing in new audiences, as well as delivering for the shows core fans. It was a real success. He is also doing more TV work and has had a successful series with Longines and with TV series 'Saddle Up' so this is something we want to build on. It's exciting as Saddle Up has already been commissioned for a second series.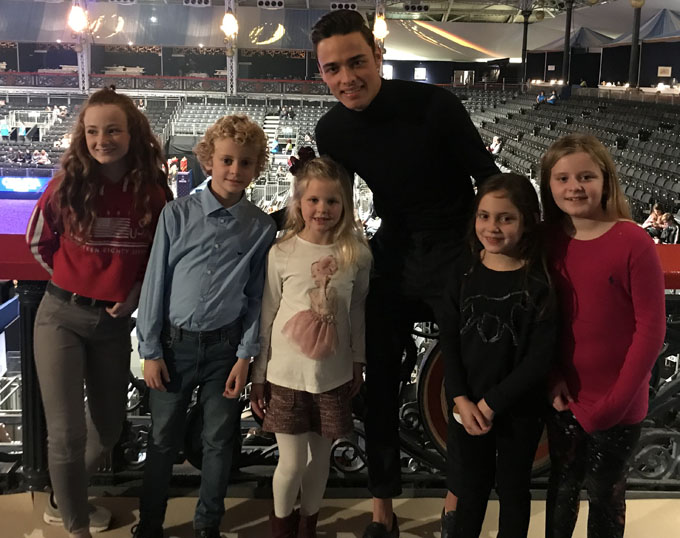 Read more tomorrow on Piaffe's strongest year to date, Newell's personal highs this year and all about new company We Are Levade and why that's already making considerable noise.
Related Links
Working with the Dressage Elite: Piaffe's Abby Newell Knows the Tricks of the Trade
Piaffe Secures Innovative Partnership Opportunities for Its Represented Riders
Piaffe Launches Members Only Club for the Equestrian World
Piaffe Limited: An Extraordinary Year in Review
Piaffe Celebrates A Successful First Year in Business