Japan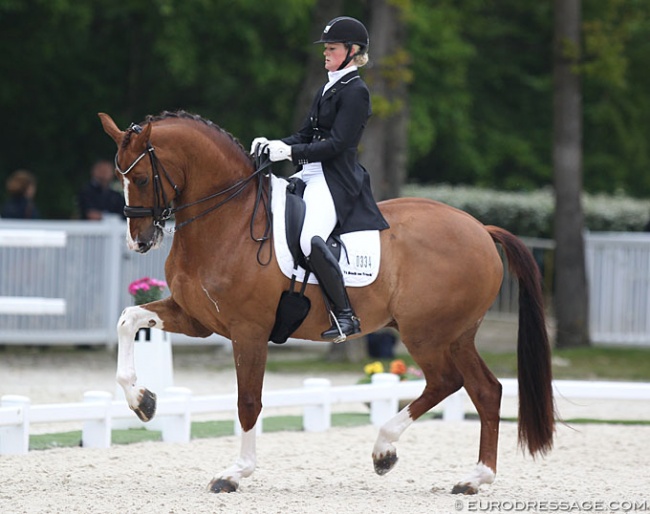 Japanese Masahiro Kosaka has taken over the ride on his Grand Prix horse Eddieni, which was previously competed by Swedish Malin Wahlkamp-Nilsson.
Kosaka aspires to qualify Eddieni for the 2020 Tokyo Olympic Games, although no firm decisions about a competition plan have been taken.
Initially the 63-year old Kosaka communted between Japan and Barcelona, Spain, but since June 2019 he has been living in Germany with regular trips back to Japan. 
Kosaka purchased the 10-year old Dutch warmblood Eddieni (by Johnson x Negro) in 2017 and competed him at CDI's at small tour level in Spain in 2018, while being based near Barcelona, Spain. 
This year the horse was trained to Grand Prix level by Malin Nilsson, who is the head rider at Patrik Kittel's yard in Germany. She competed the talented chestnut at CDI's in Nieuw en St. Joosland, Compiegne, Geesteren and Falsterbo and came very close to capturing a Swedish team spot for the 2019 European Championships in Rotterdam.
With the Tokyo Games approaching, Kosaka has now taken over the ride in an attempt for Olympic selection with Kittel heading the daily training.
"Mr. Patrik Kittel has also taken over the training of Eddieni in September, and Eddieni and I have been training with him when he is available at the stable, say about 4 days per week," Kosaka told Eurodressage. "Of course, Malin is still helping us when Patrik is not available at the stable."
Kosaka is contemplating to take Eddieni to Wellington, Florida, this winter, if they are ready as a combination.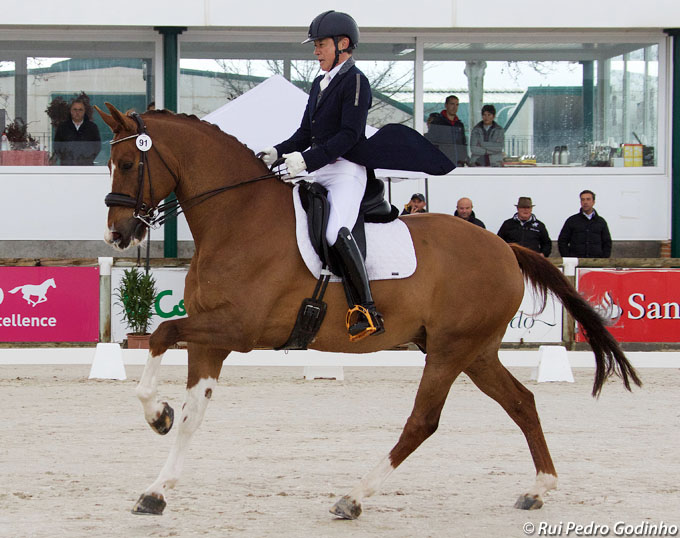 "In this coming Fall and Winter, Patrik is going to train Eddieni to make him back to the show mode, and at the same time, he is going to give me some lessons during my riding on Eddieni," said Kosaka. "I am expecting that Patrik is going to take Eddieni for a few shows, if timing is met, and we are going to decide whether or not I can take Eddieni to Wellington in January - March 2020 in order mainly for me to build up some show experiences."
"We are expecting to have clear picture by the end of 2019," Kosaka added. 
Kittel will make his show debut on Eddieni this weekend at the CDI-W Fot 27-29 September 2019.
Kosaka has a third Grand Prix option in the wings. "I have another super horse for me to ride at Polo Club in Barcelona.  He is still young. However I am planning to take him to Wellington," he said.
Although semi-retired, Kosaka still spends time in his family's investment and real estate business in Japan.
Furthermore, Malin Nilsson today confirmed the rumour that she is pregnant with her first child, a girl, due in February 2020. 
Photo © Astrid Appels - Rui Pedro Godinho
Related Links
Wahlkamp-Nilsson and Eddieni Win 3* Grand Prix at 2019 CDIO Compiègne
Photo Report: Wahlkamp-Nilsson and Eddieni Win 2019 CDI Nieuw en St. Joosland Grand Prix
Photo Report: Schneider and Wahlkamp-Nilsson Set the Tone at 2019 CDN Munster Indoor
Japan's Long List with 2018 Asian Games Team Candidates
Eddieni Sold to Spain